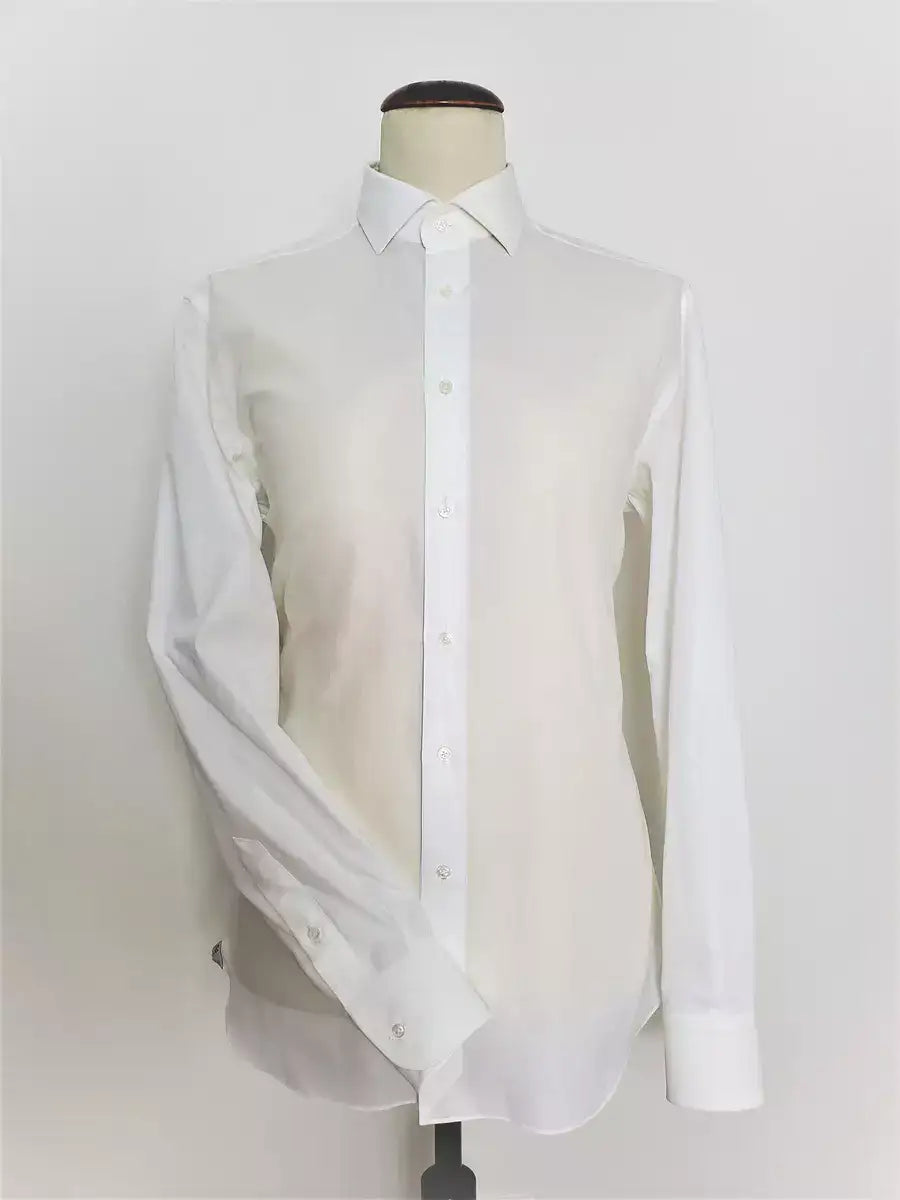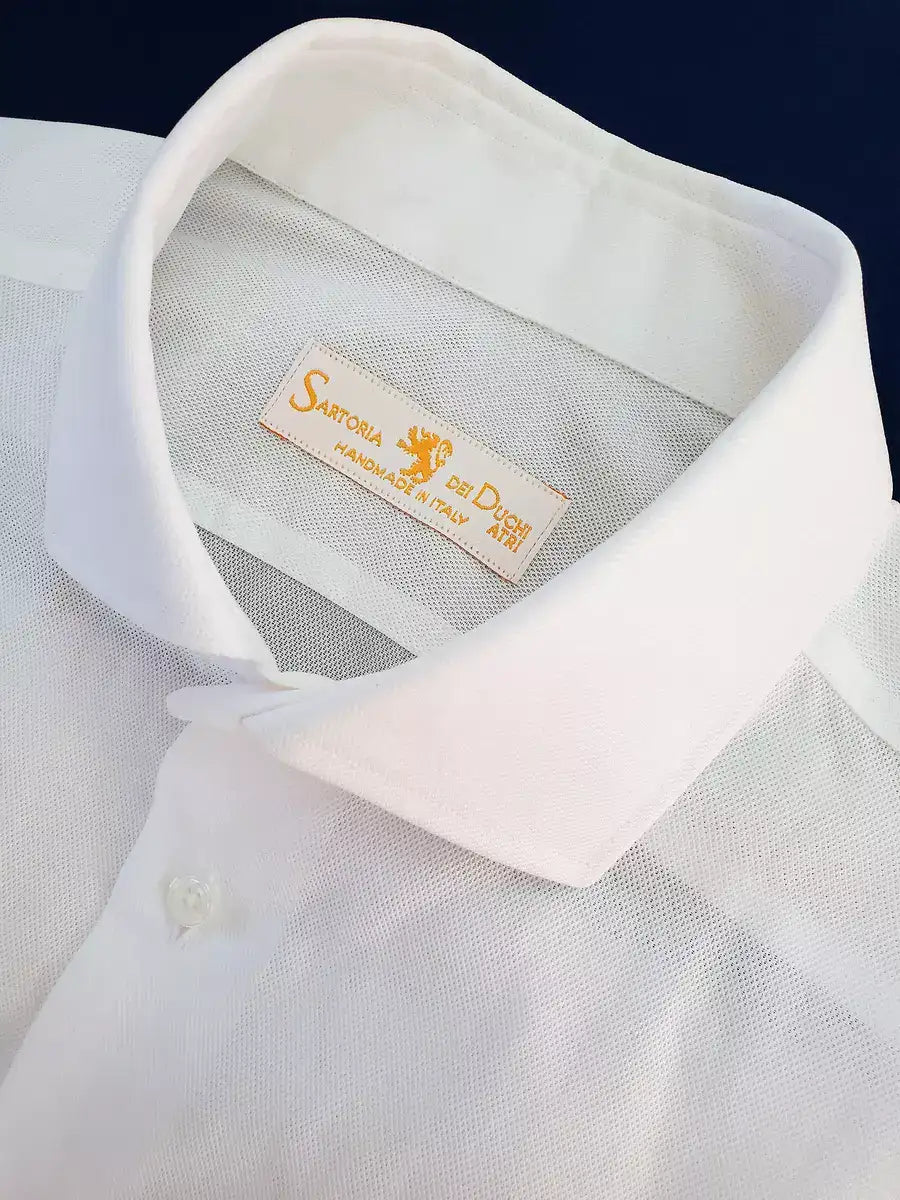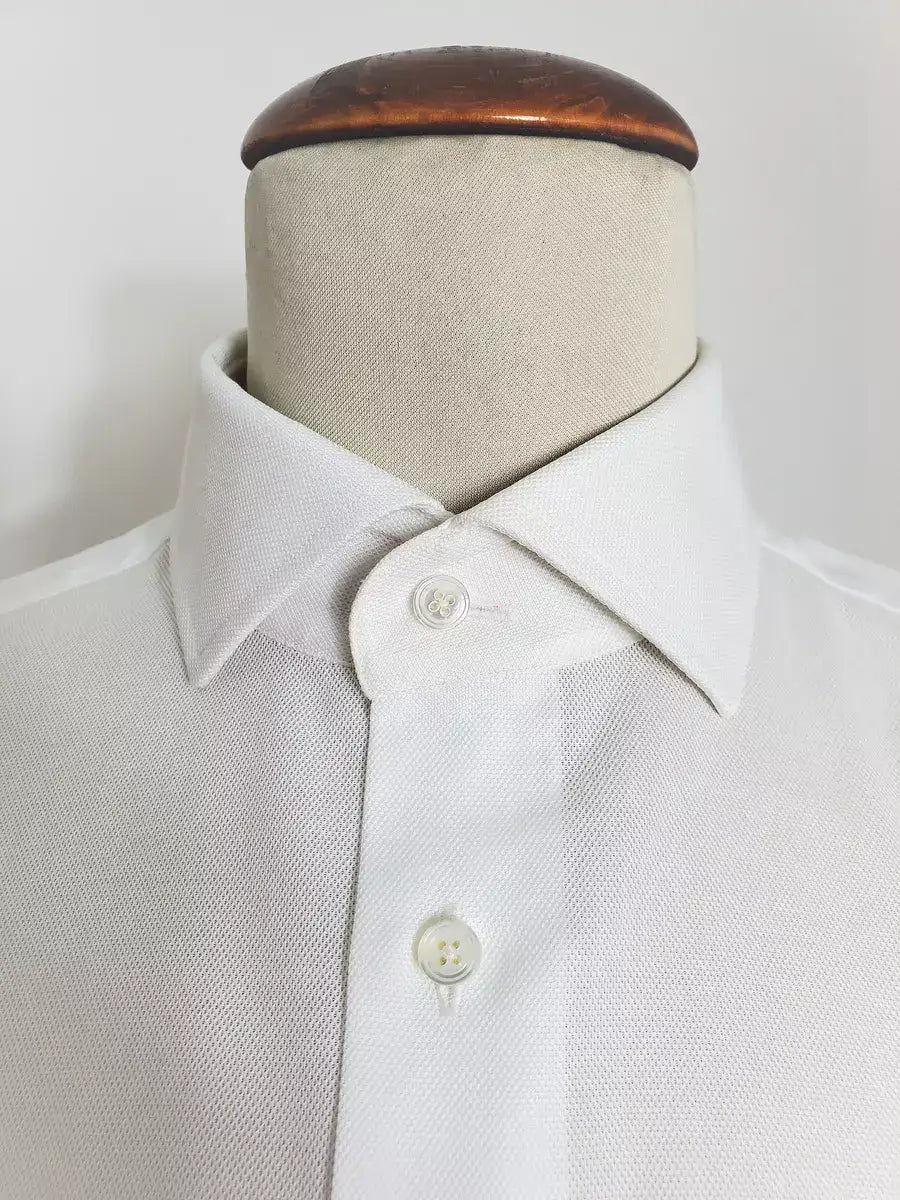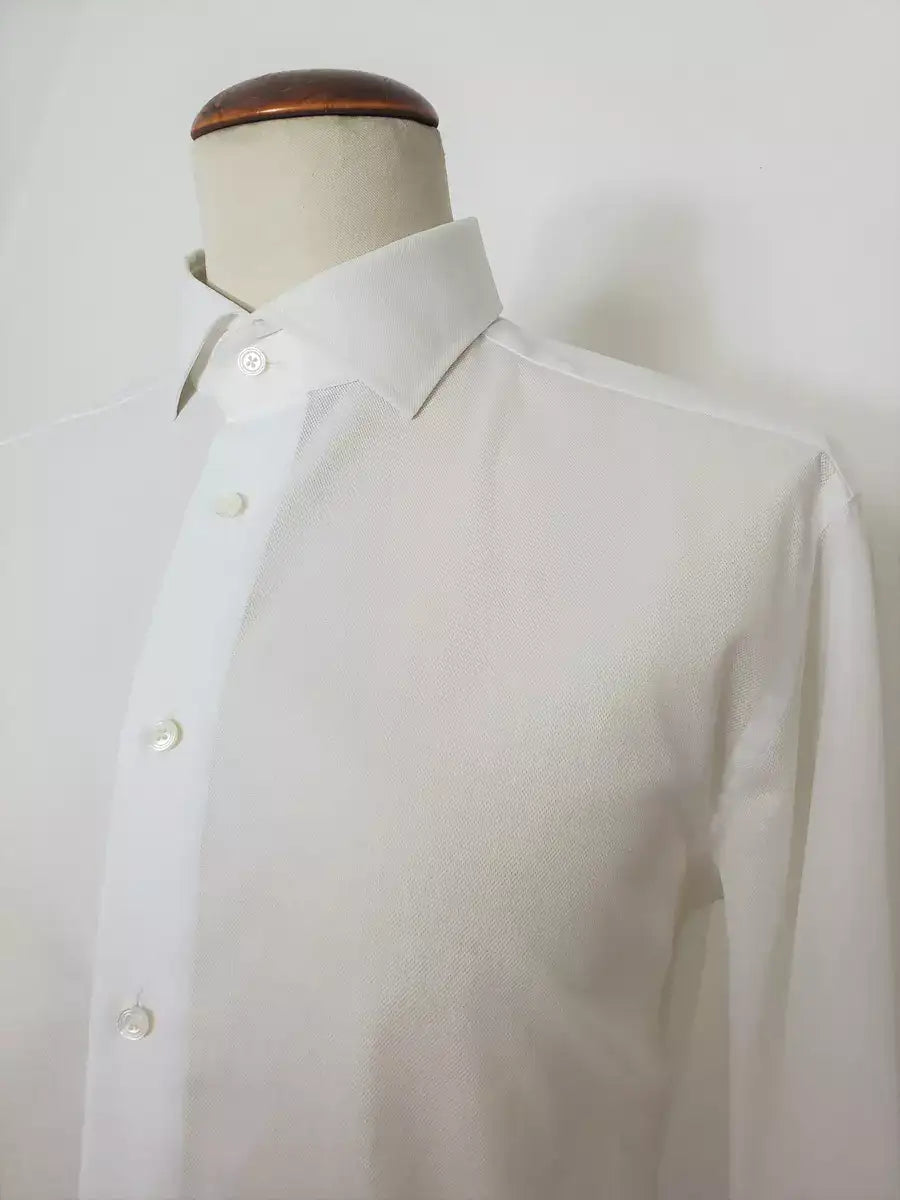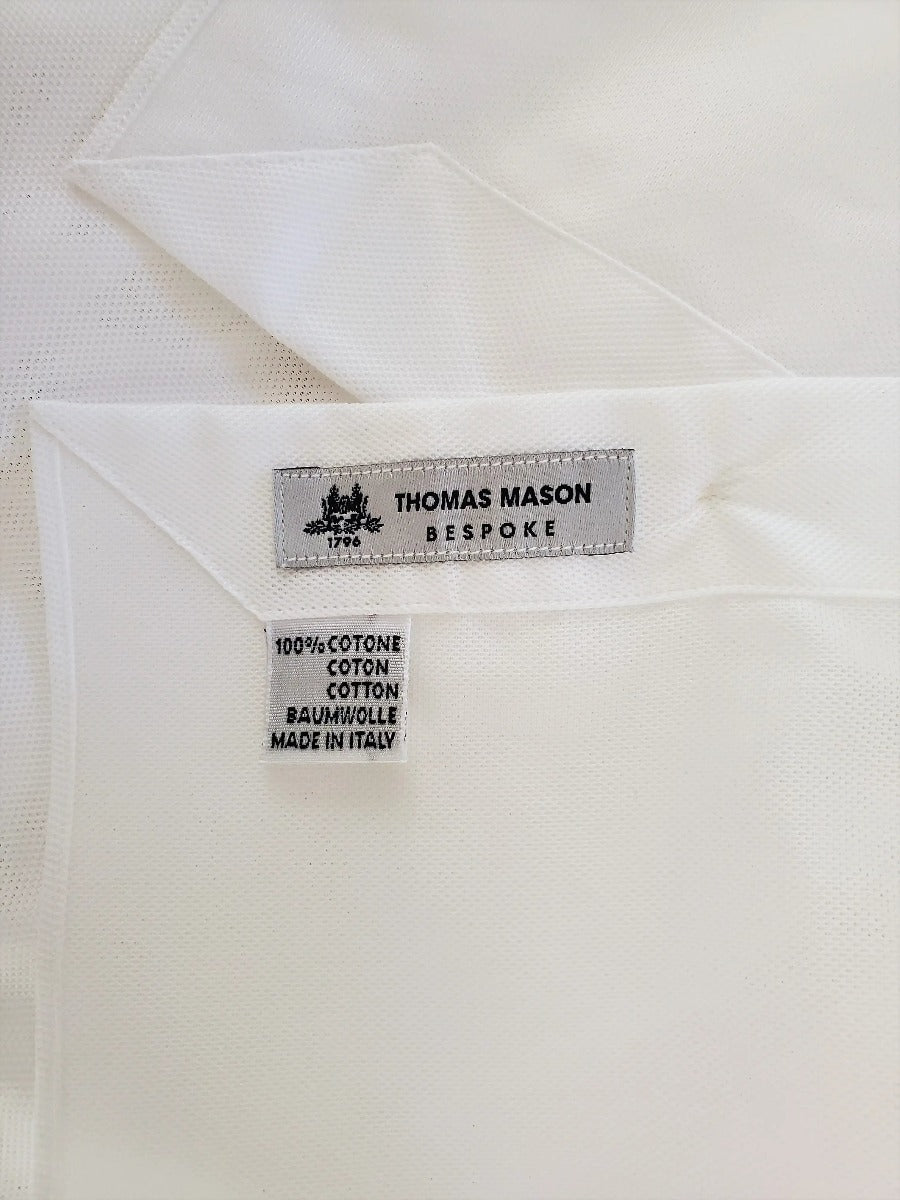 Aquilini Leno White Shirt French Collar 100% Pure Cotton by Thomas Mason
Classic Leno white shirt, handmade in Italy with 100% pure cotton by Thomas Mason.
Thomas Mason's Leno is a very fresh fabric, with a relaxed and contemporary look, perfect to make you feel comfortable and impeccable in your everyday occasions.

Details:
French collar with internal sticks
Rounded cuffs, height 7 cm
Hand-sewn VICTORIA FLAT WHITE PEARL buttons
0.5 mm topstitch on the collar and cuffs - plain front - pleats on the back - bottom hem at the edge
Mouches branded Thomas Mason, label on the inside front
Fabric: 100% Cotton by Thomas Mason, Albini group
Handmade monograms available under request.
Please note that shirt sizes are neck measures in cm
Details on measure sizes will be requested after purchase . For more information take a look at the Purchase Guide.
Please note that

all our products are hand-made in Italy for you: once received your order, we will contact you as to ask for your measurements, then you will comfortably receive your customized hand-made Italian shirts at your address in 2-3 weeks.
We'll ship your order within three business days.
Orders of $150+ USD have free shipping.

We ship worldwide.
Have some more questions? Take a look at our Frequently Asked Questions section.
LORO PIANA | CACCIOPPOLI | PIACENZA | THOMAS MASON | D&J ANDERSON
Sartoria Dei Duchi uses the world-renowned fabric mills such as Loro Piana, Piacenza, Caccioppoli and Albini. We tailor with Italy's finest wool, cashmere, and natural finest fabrics.
VIsit our Locations
We offer bespoke and made-to-measure fitting services. Visit one of our locations in Dubai, Atri, or London. Contact info@sartoriadeiduchi.com to book an appointment,