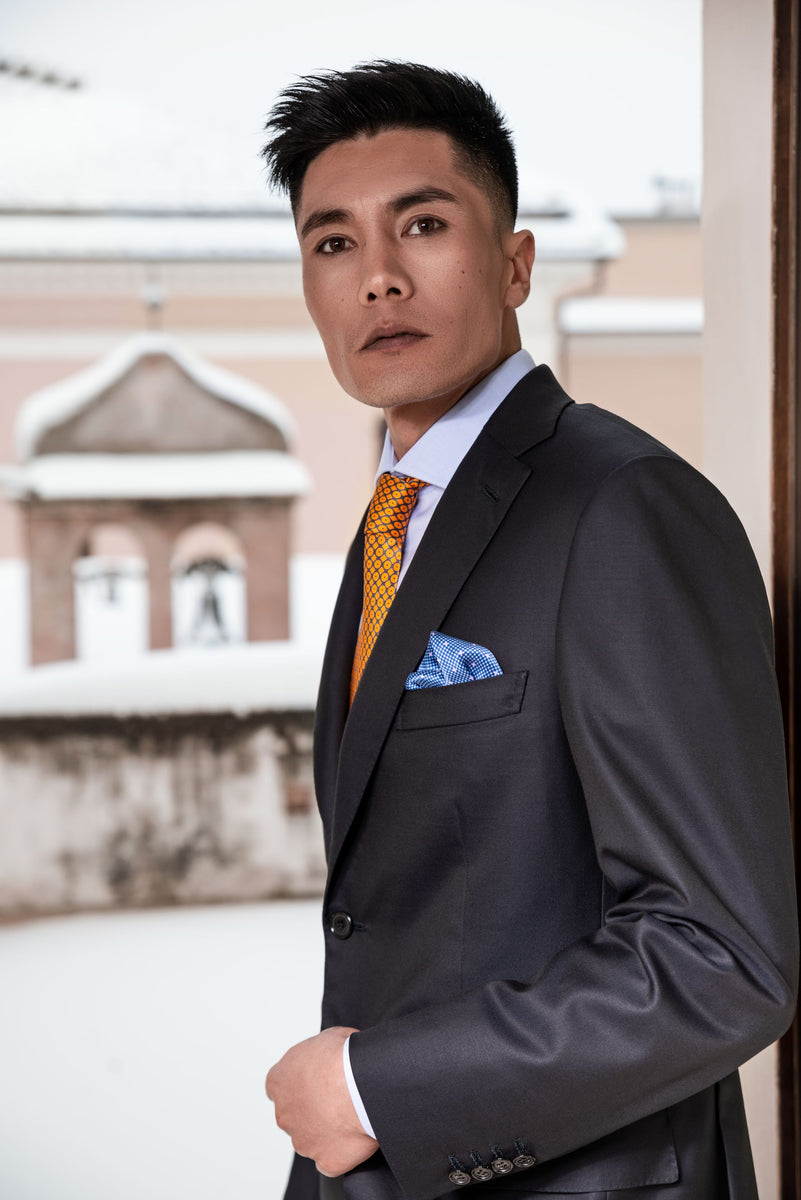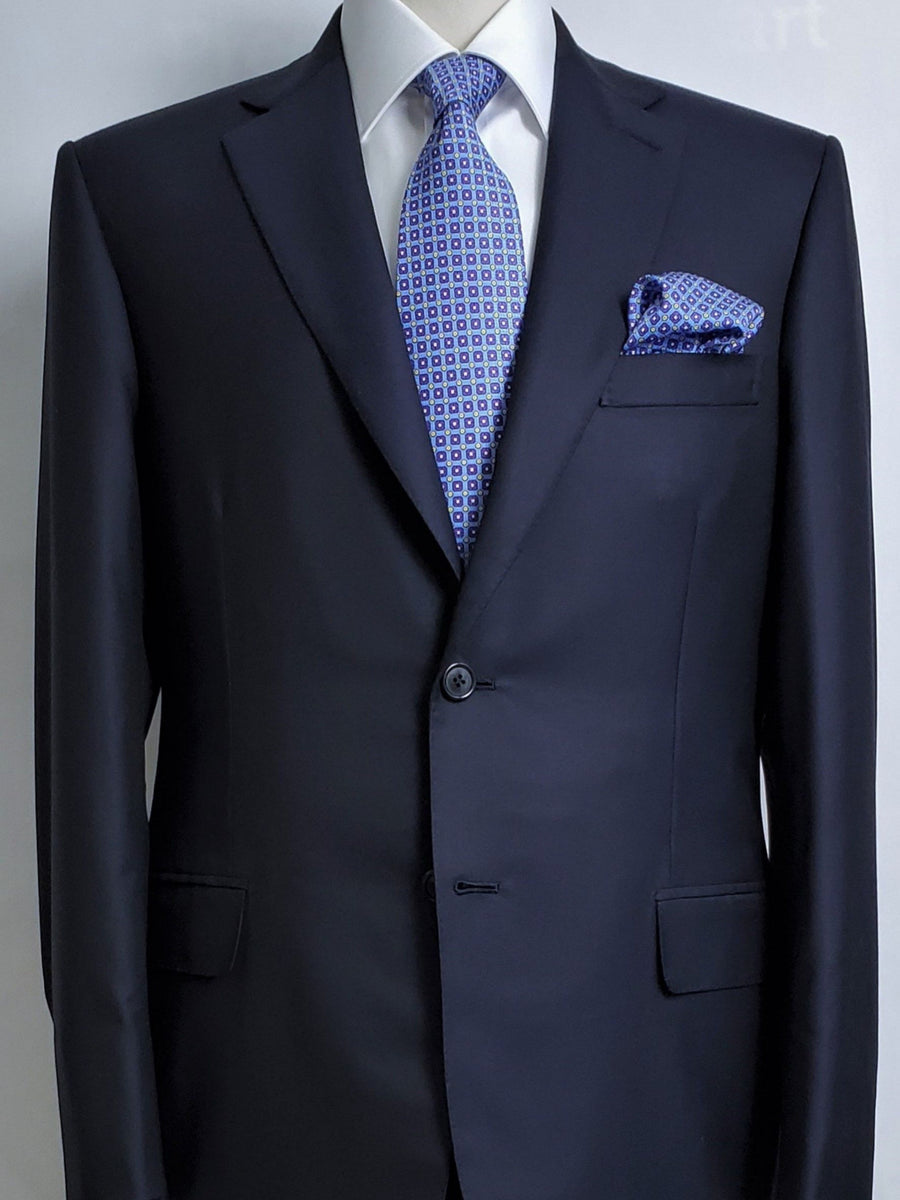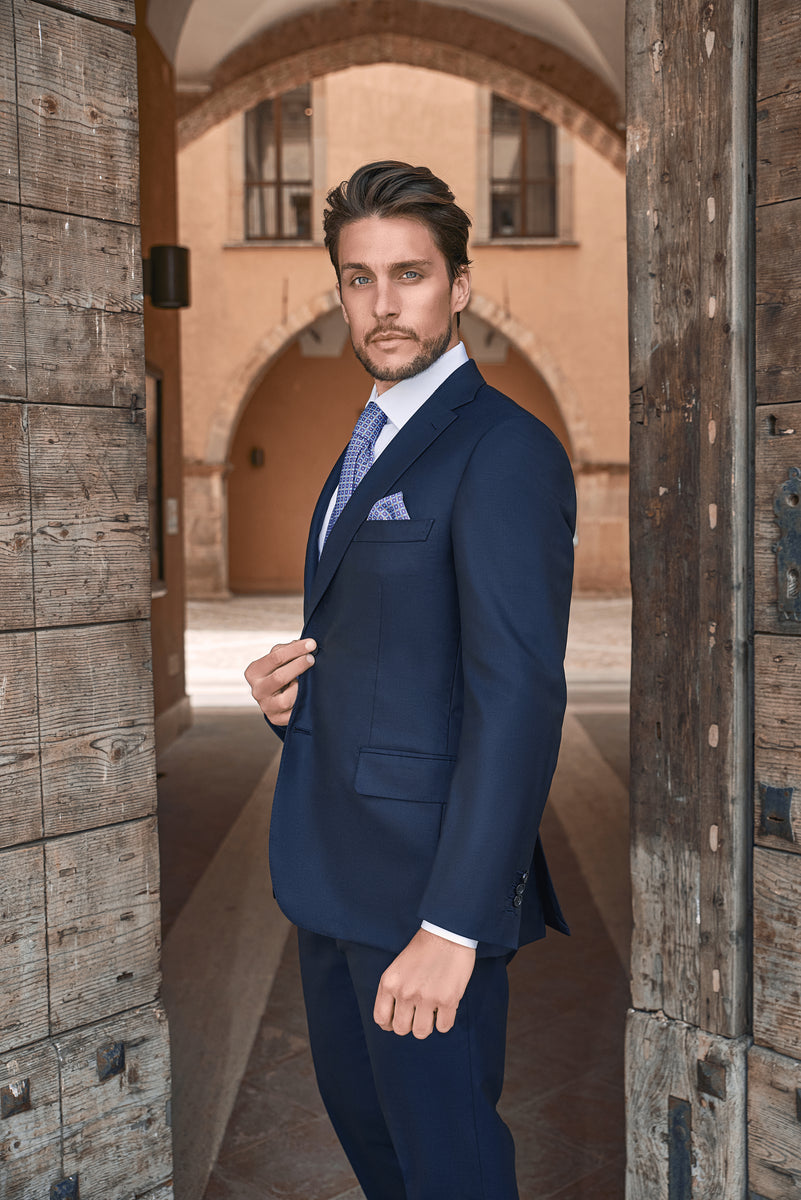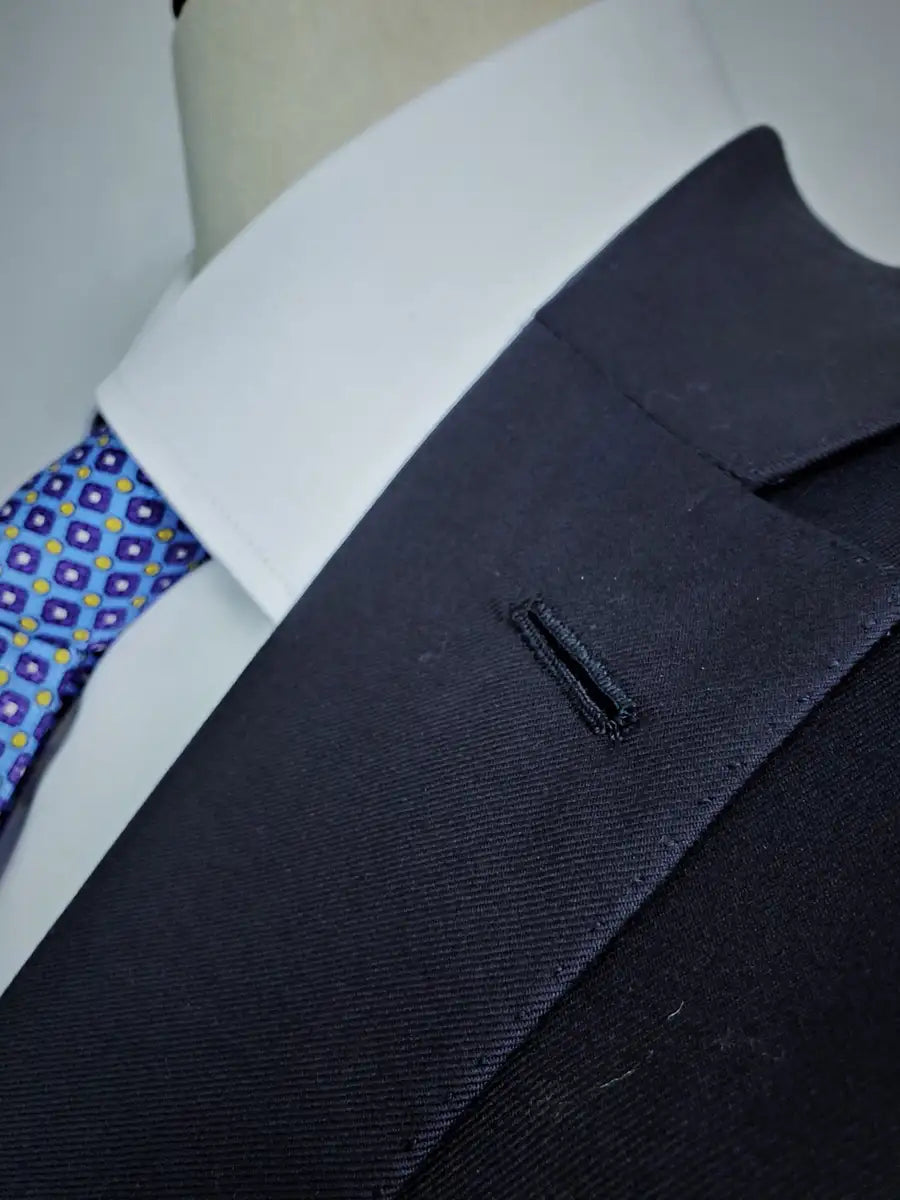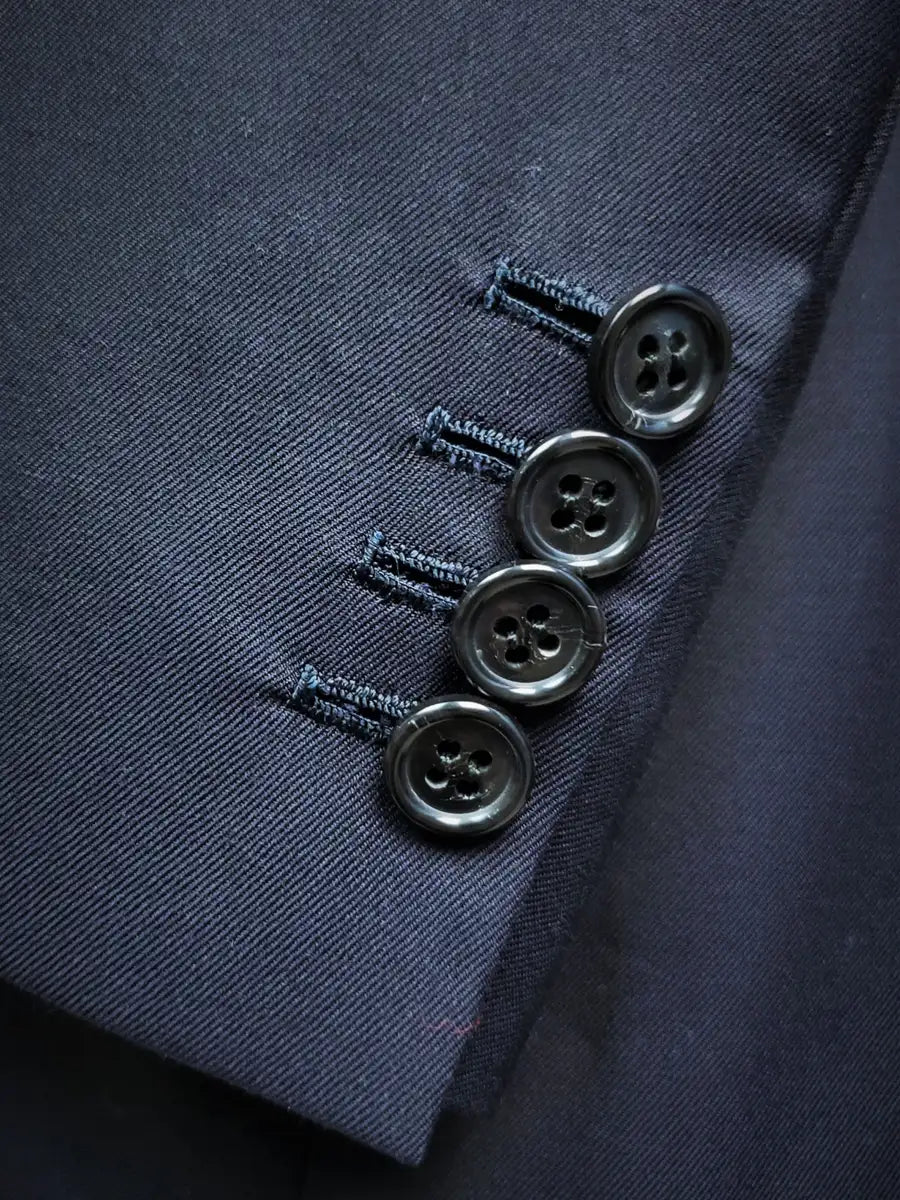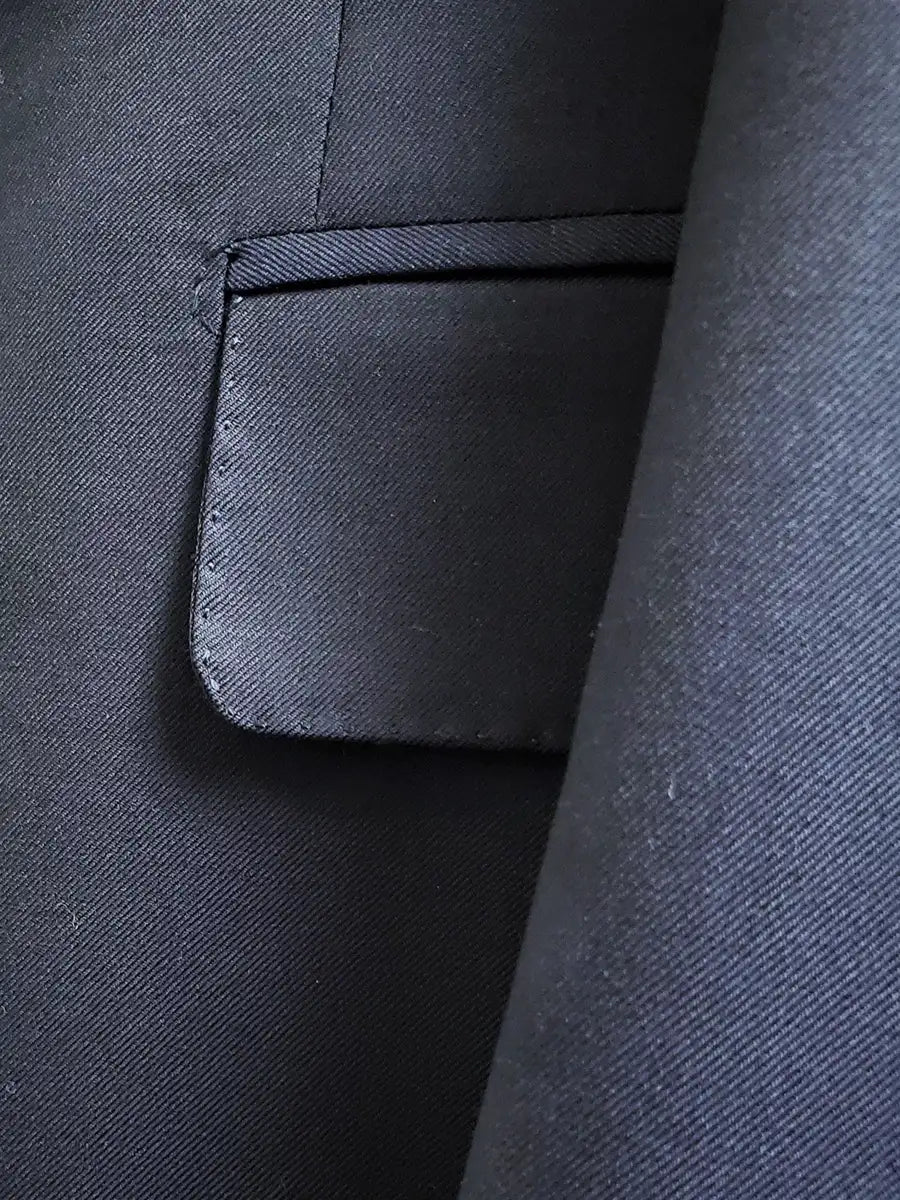 Acquaviva - Classic Blue Suit - Single-breasted
Acquaviva suit, in pure worsted wool - available in Super 150s, 170s and 200s - suitable for all seasons.
Single-breasted two-button jacket, with classic lapel and two slits on the back. The slim trousers present one pleats and are realized without flap on the bottom. Buttonholes, pockets, garments and all finishes are handmade by our Italian tailors.
This Italian handmade tailored suit is extremely comfortable and guarantees you an impeccable professional look.
Check out our latest version of Acquaviva suit, in pure 100% WOOL SUPER 170'S "TASMANIAN" and a bright navy blue color, suitable for all seasons.
Wearing a Sartoria dei Duchi tailored suit means wearing a garment of the finest quality, which highlights your fit and elegance and guarantees to have a long life over time, thanks to the quality of the materials used and the craftsmanship of our Italian tailors.

 "Details on measure sizes will be requested after purchase - for more information take a look at the measure page"
We'll ship your order within three business days.
Orders of $150+ USD have free shipping.

We ship worldwide.
Have some more questions? Take a look at our Frequently Asked Questions section.
LORO PIANA | CACCIOPPOLI | PIACENZA | THOMAS MASON | D&J ANDERSON
Sartoria Dei Duchi uses the world-renowned fabric mills such as Loro Piana, Piacenza, Caccioppoli and Albini. We tailor with Italy's finest wool, cashmere, and natural finest fabrics.
VIsit our Locations
We offer bespoke and made-to-measure fitting services. Visit one of our locations in Dubai, Atri, or London. Contact info@sartoriadeiduchi.com to book an appointment,