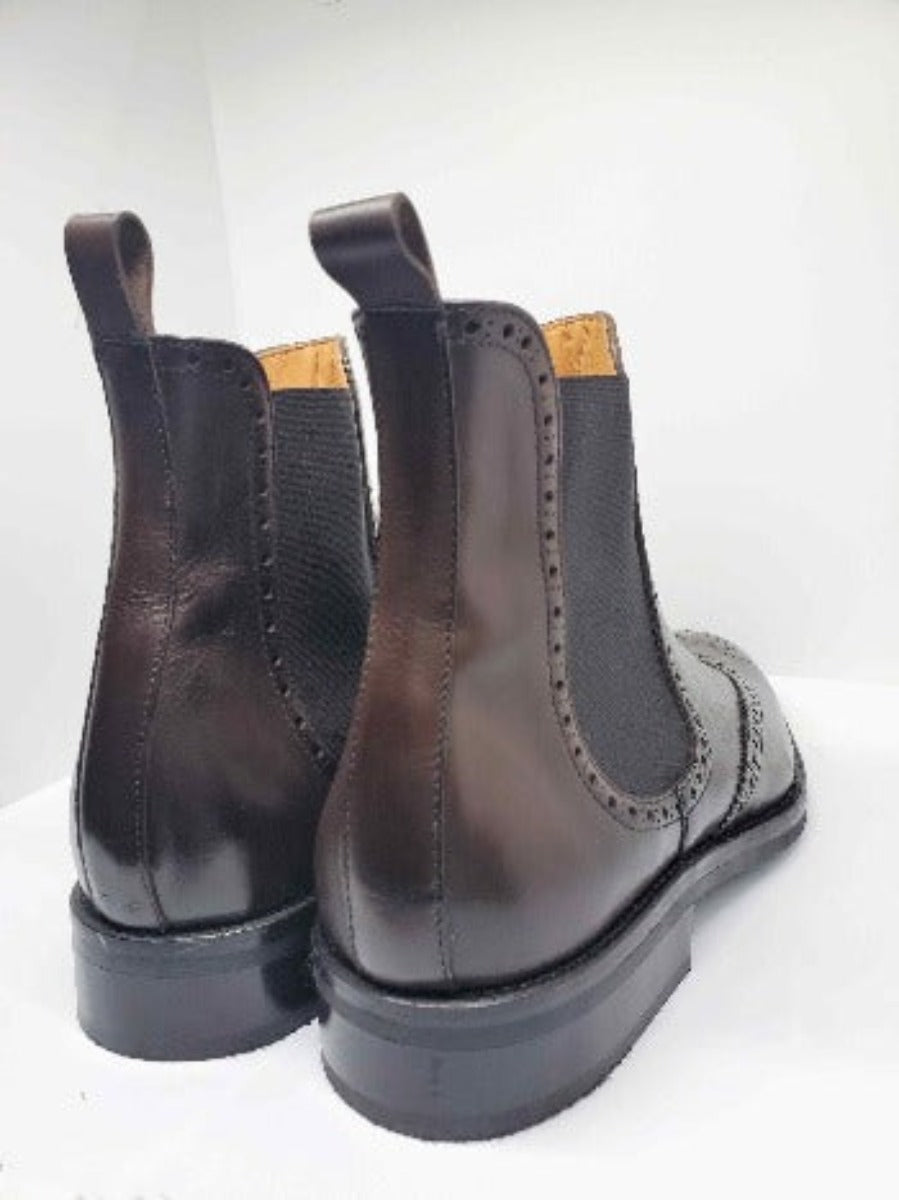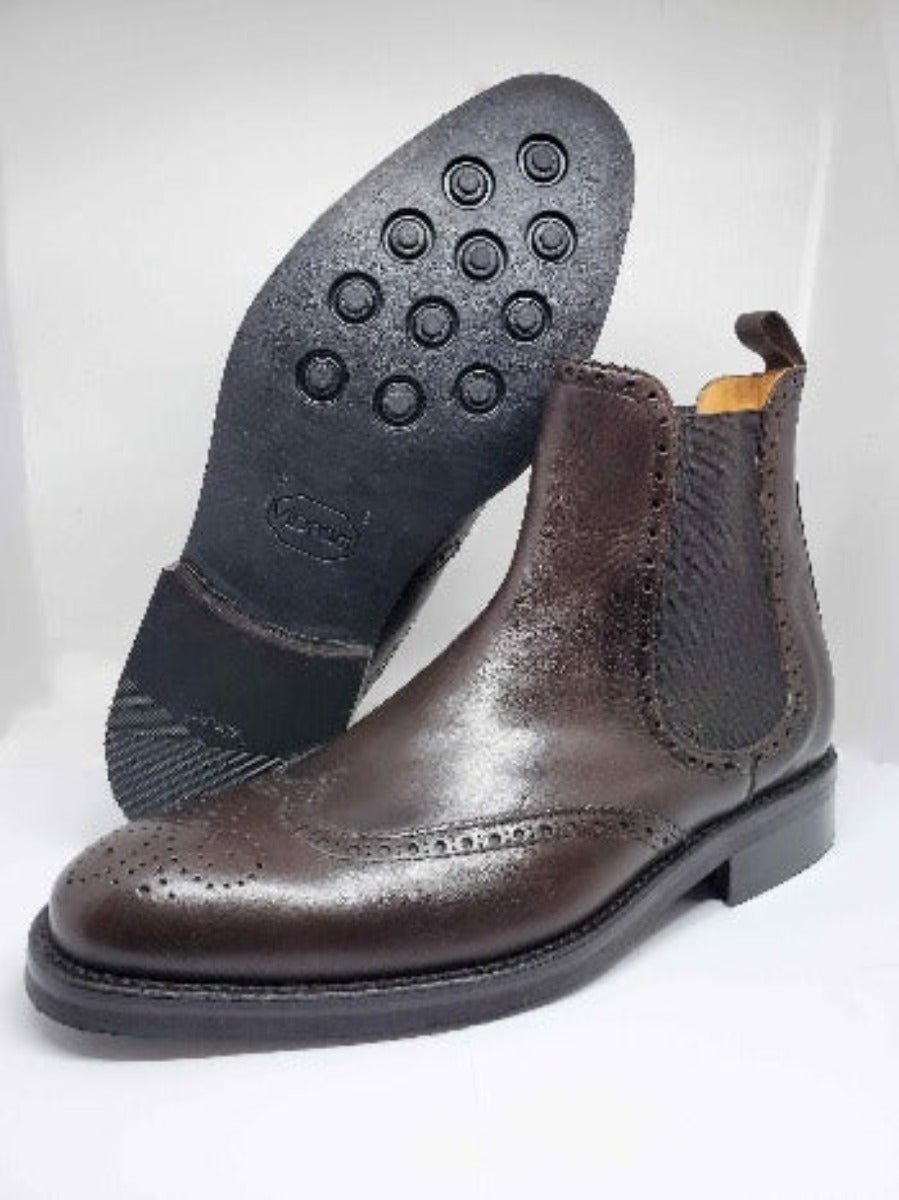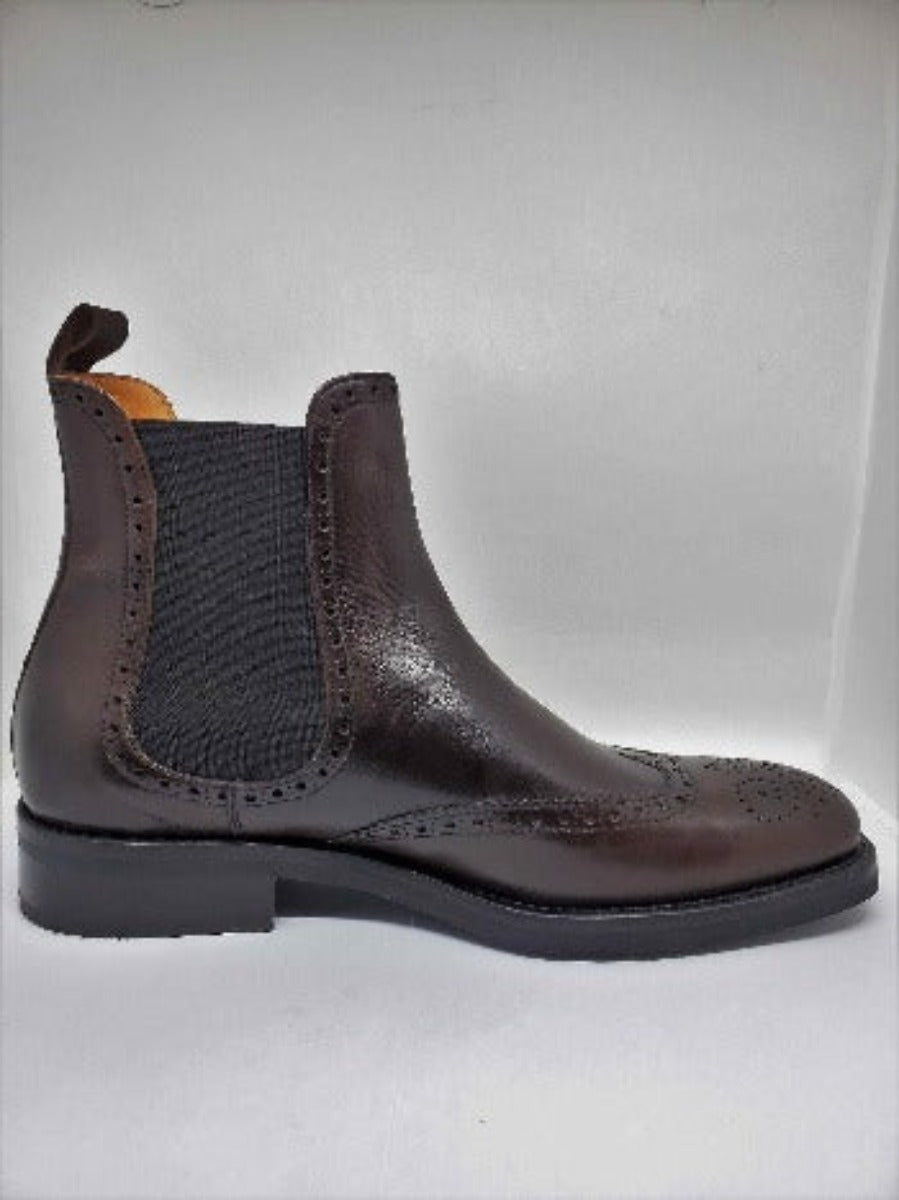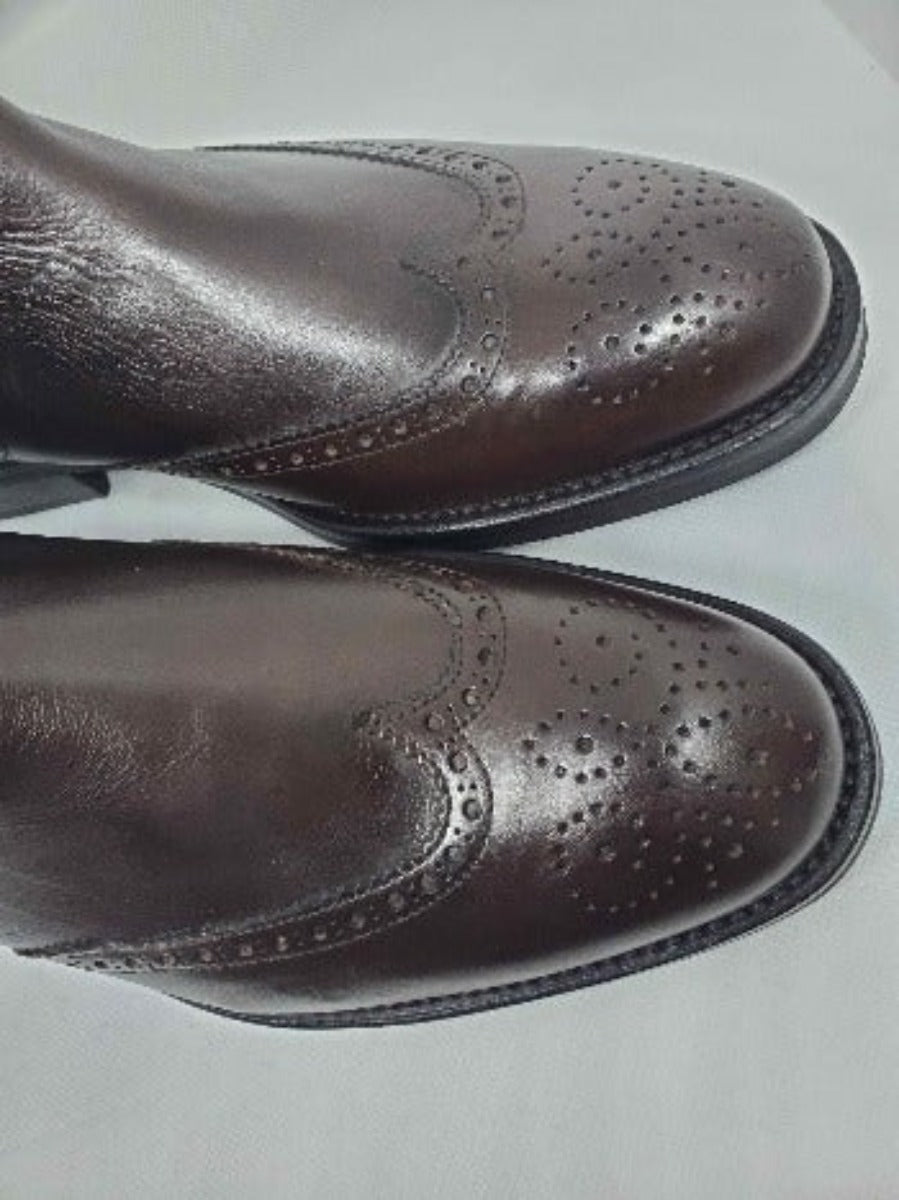 Beatles shoes with dovetail holes and flower on the toe design, in buffered calfskin, handcrafted with wax and brush to obtain a shoe with an aged effect with characteristic shades.
Bottom made with soft and flexible extra-light Vibram rubber sole with BLAKE-stitched midsole and welt and leather heel. Regular shape, suitable for a large audience.
Processing: Blake
Leather: Buffered calfskin
Color: dark brown
Lining: Calf leather
Bottom: Vibram rubber sole
Insole: Leather
Our shoes are hand-made in Italy for you: once order is sent, you will comfortably receive your customized hand-made Italian shoes at your address in 3-4 weeks.
We'll ship your order within three business days.
Orders of $150+ USD have free shipping.

We ship worldwide.
Have some more questions? Take a look at our Frequently Asked Questions section.
LORO PIANA | CACCIOPPOLI | PIACENZA | THOMAS MASON | D&J ANDERSON
Sartoria Dei Duchi uses the world-renowned fabric mills such as Loro Piana, Piacenza, Caccioppoli and Albini. We tailor with Italy's finest wool, cashmere, and natural finest fabrics.
VIsit our Locations
We offer bespoke and made-to-measure fitting services. Visit one of our locations in Dubai, Atri, or London. Contact info@sartoriadeiduchi.com to book an appointment,