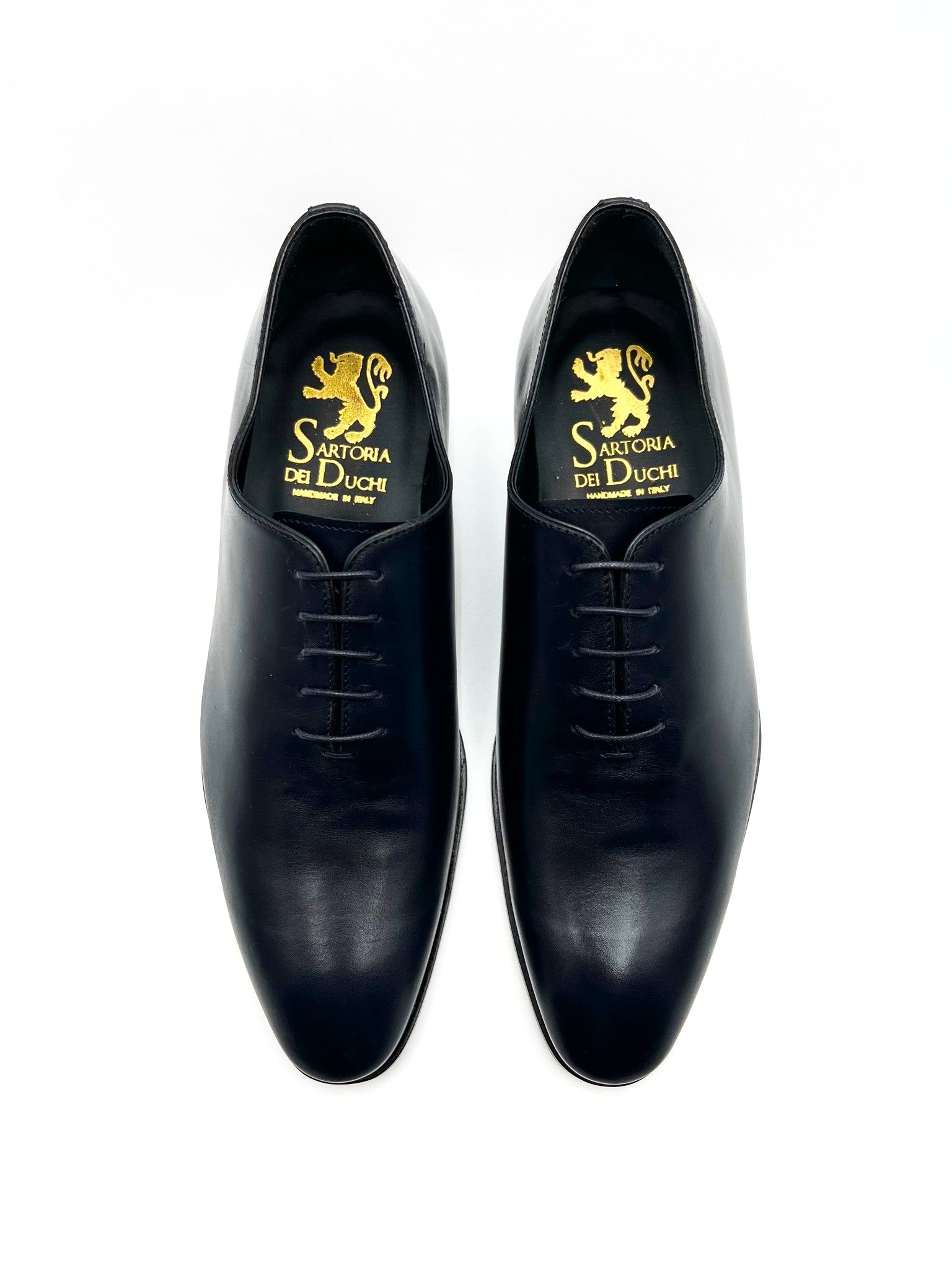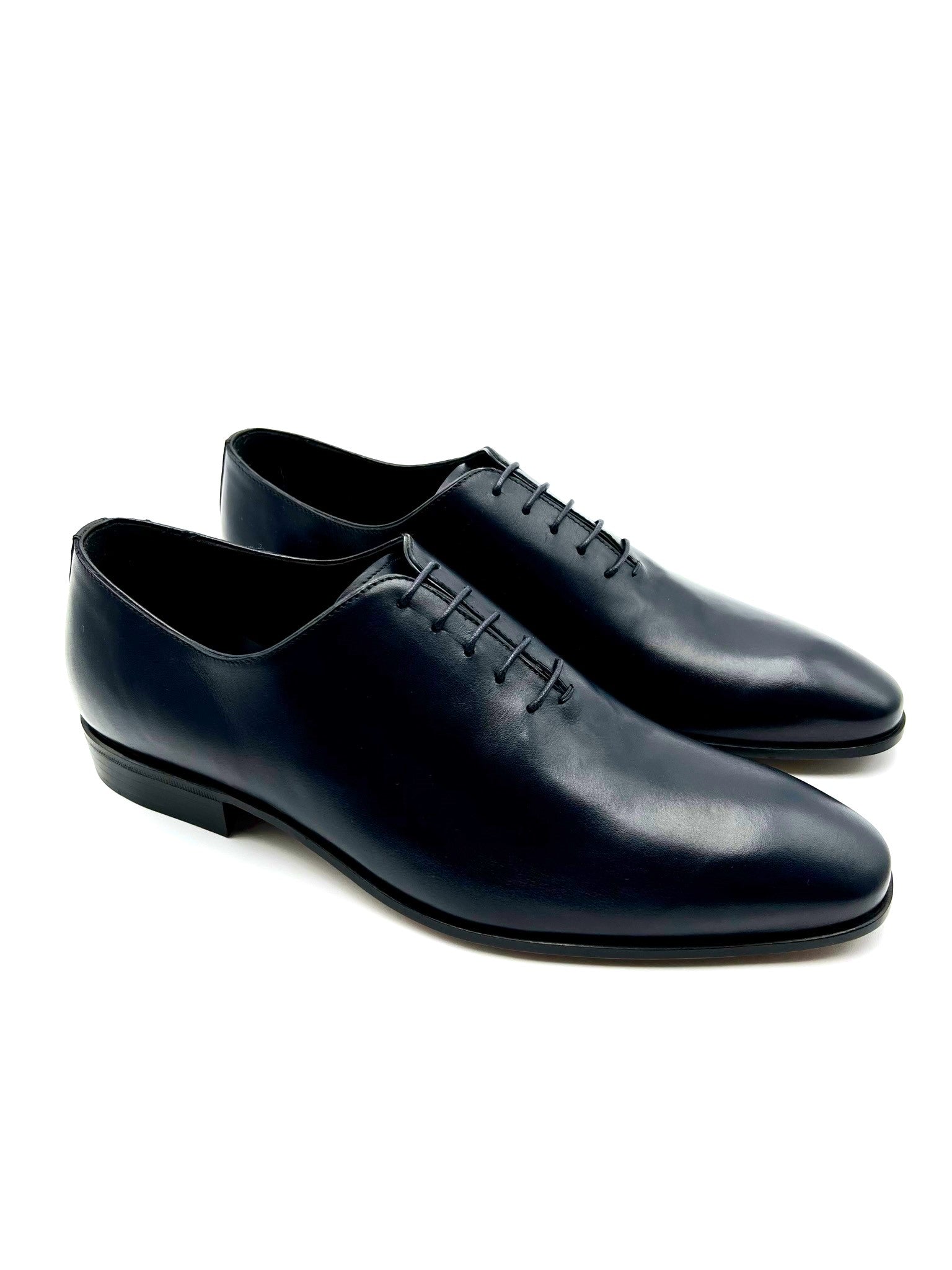 Dark Blue Wholecut Oxford Shoes
Oxford Whole cut, made of a single piece of leather, without seams, in polished abrasive calfskin. Whole cut name literally means "single cut". In fact, this type of shoe is made entirely from a single piece of leather, without any seam (except for the attachment to the sole). A great manual skill is required on the part of the craftsman to make such a garment, but it is worth it: the shoe has a perfect elegant line. The Whole cut, in fact, has an elegant, clean appearance, which makes it the perfect evening shoe.
Lightweight leather sole with non-slip insert sewn to BLAKE. Made in Italy with genuine leather.
Process: Blake / Leather: calfskin / Color: dark blue / Lining: Black calf / Insole: leather. 
Handcrafted shoes, made in Italy with genuine 100%
Italian leather. Shipped in 2/3 working days.

Our shoes are hand-made in Italy for you:
once received your order, we will contact you as to
ask for your measurements, then you will comfortably
receive your customized hand-made Italian shoes at
your address in 3-4 weeks.
We'll ship your order within three business days.
Orders of $150+ USD have free shipping.

We ship worldwide.
Have some more questions? Take a look at our Frequently Asked Questions section.
LORO PIANA | CACCIOPPOLI | PIACENZA | THOMAS MASON | D&J ANDERSON
Sartoria Dei Duchi uses the world-renowned fabric mills such as Loro Piana, Piacenza, Caccioppoli and Albini. We tailor with Italy's finest wool, cashmere, and natural finest fabrics.
VIsit our Locations
We offer bespoke and made-to-measure fitting services. Visit one of our locations in Dubai, Atri, or London. Contact info@sartoriadeiduchi.com to book an appointment,