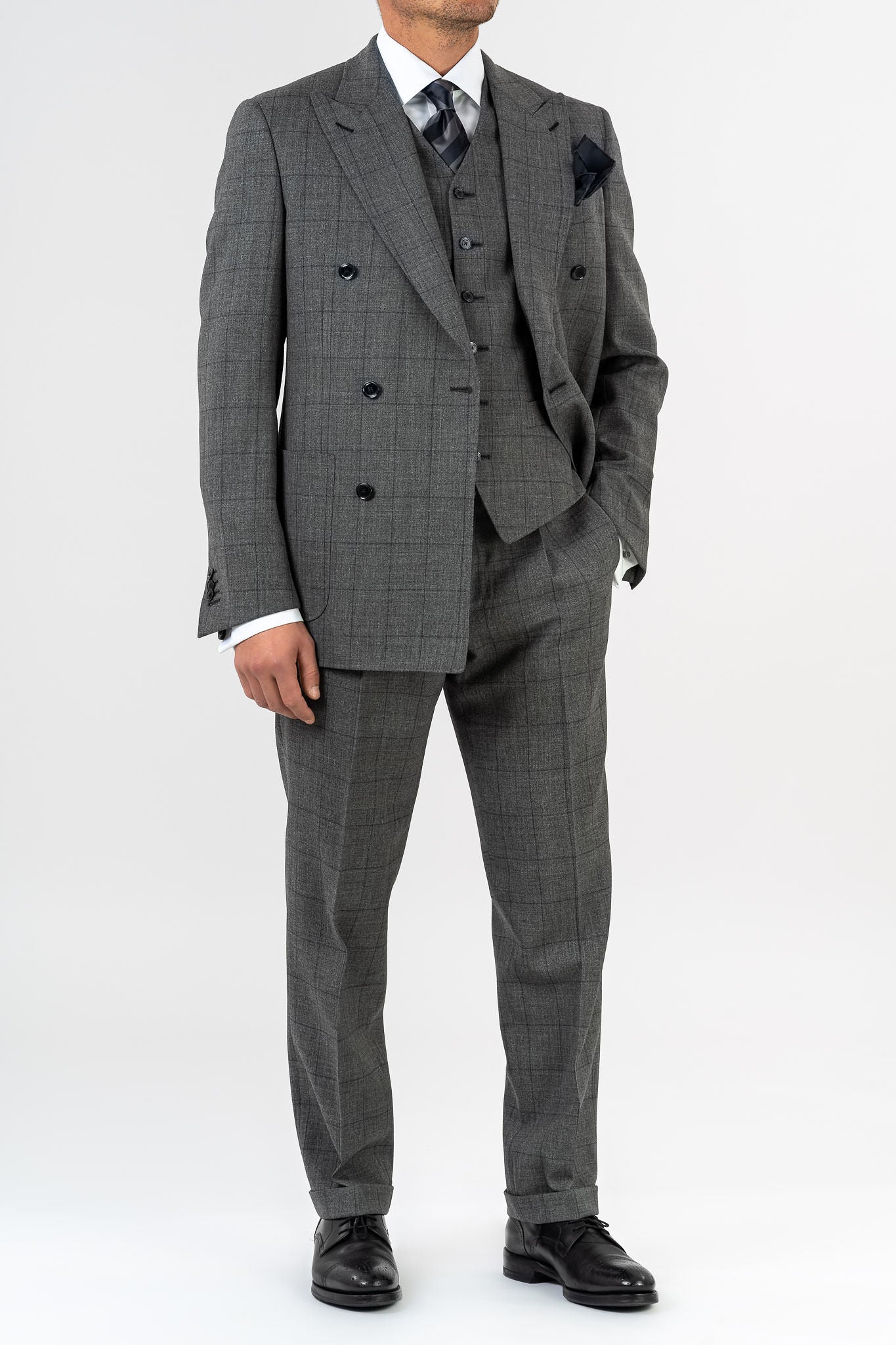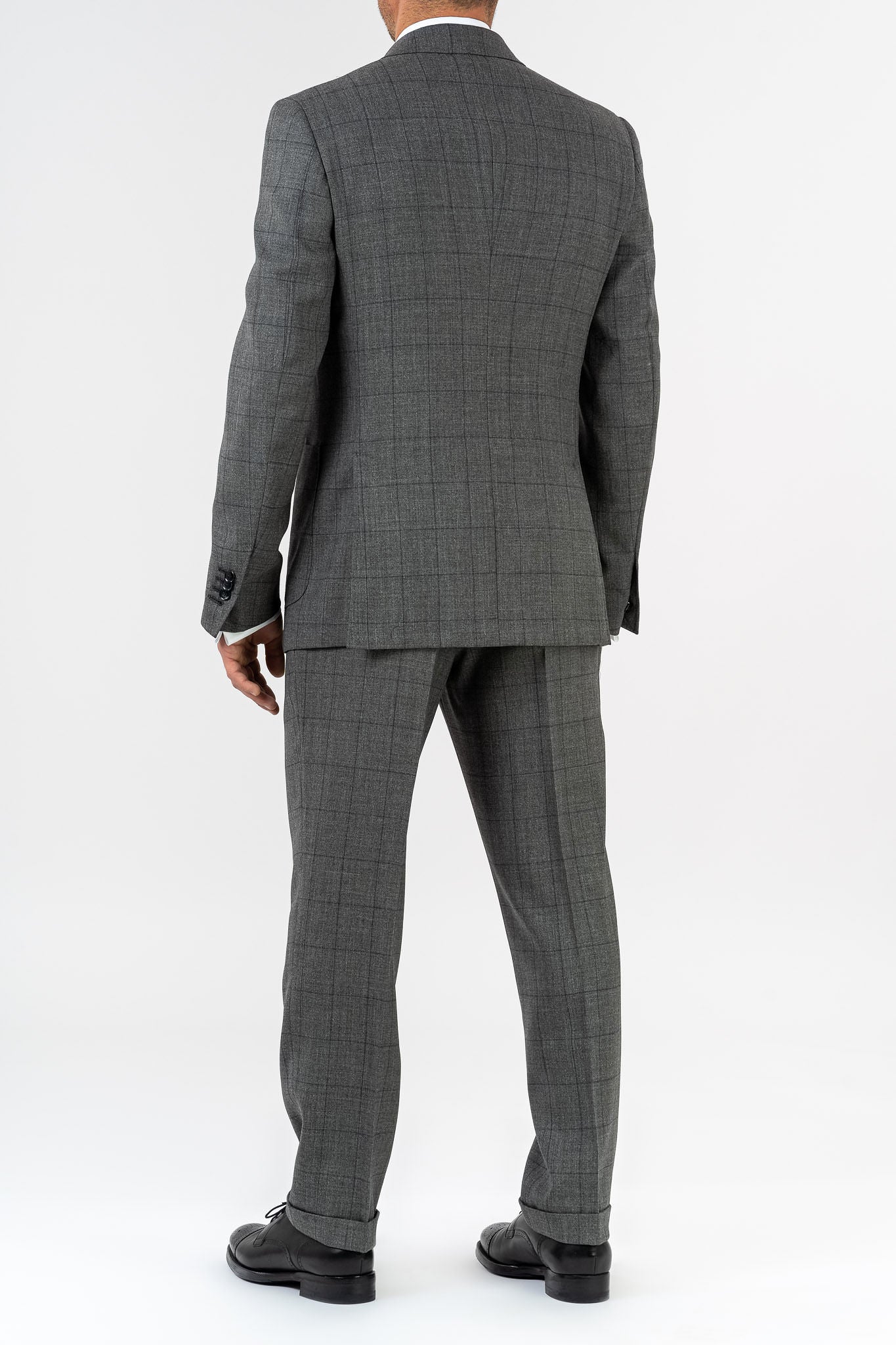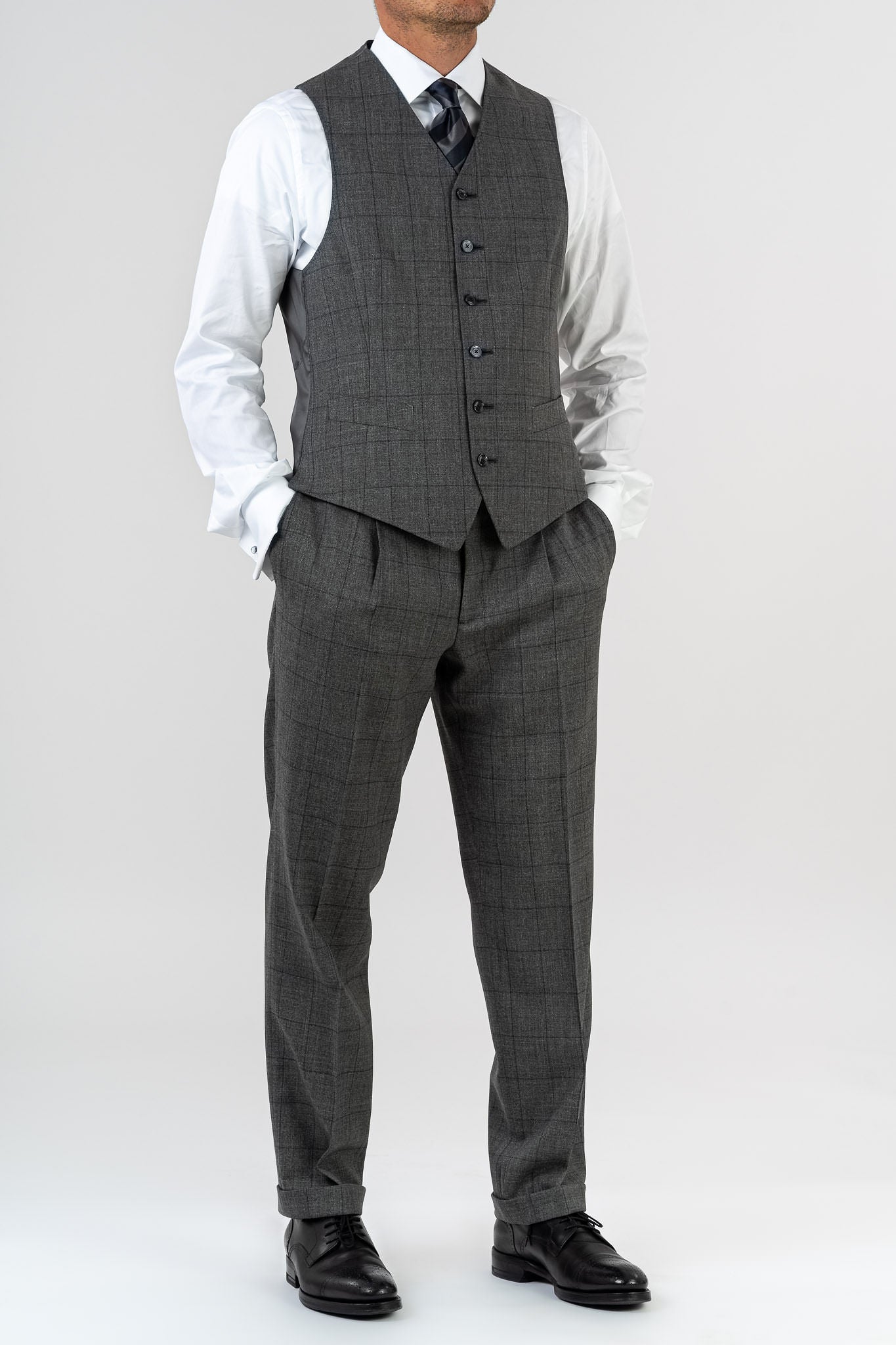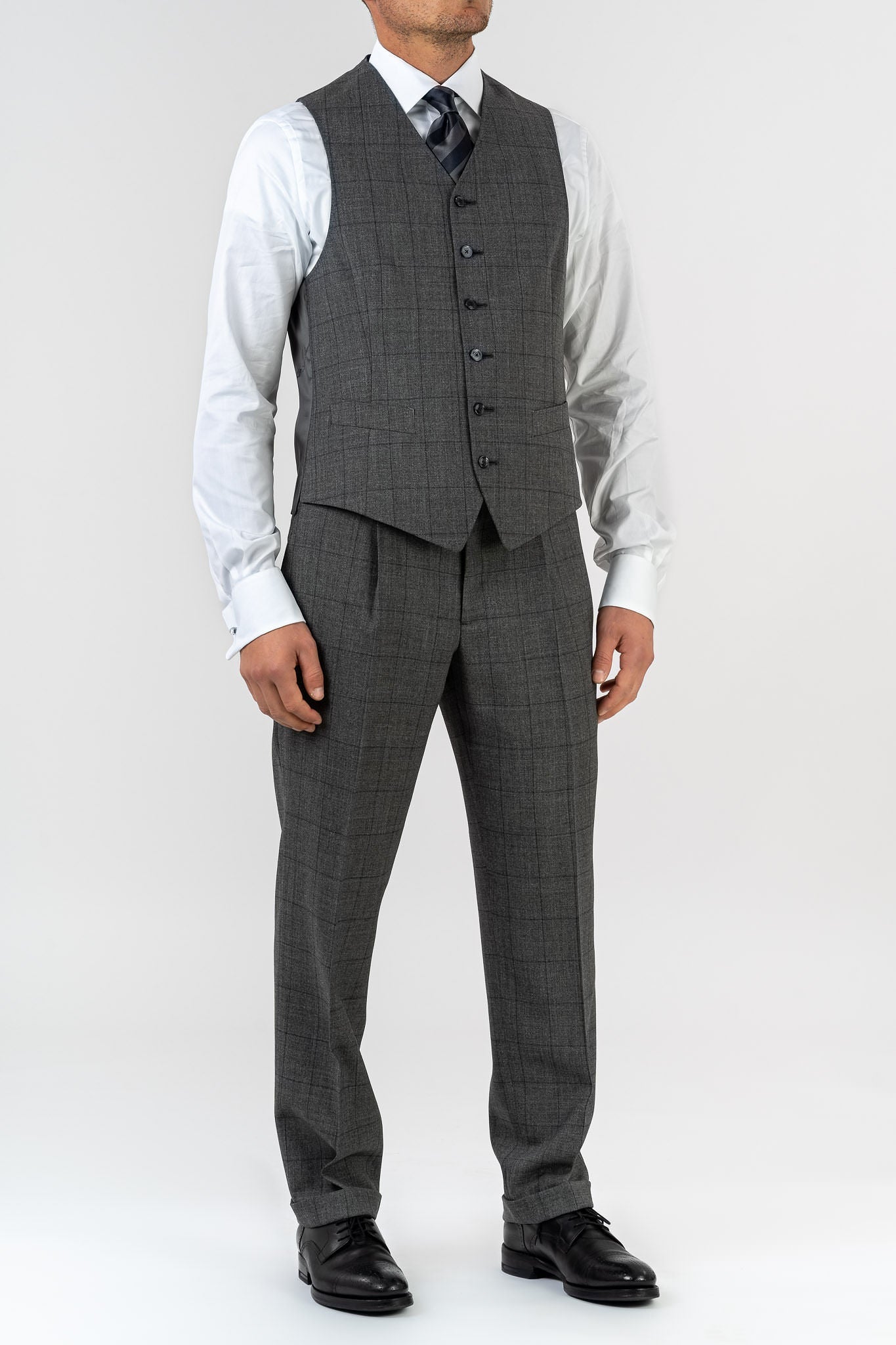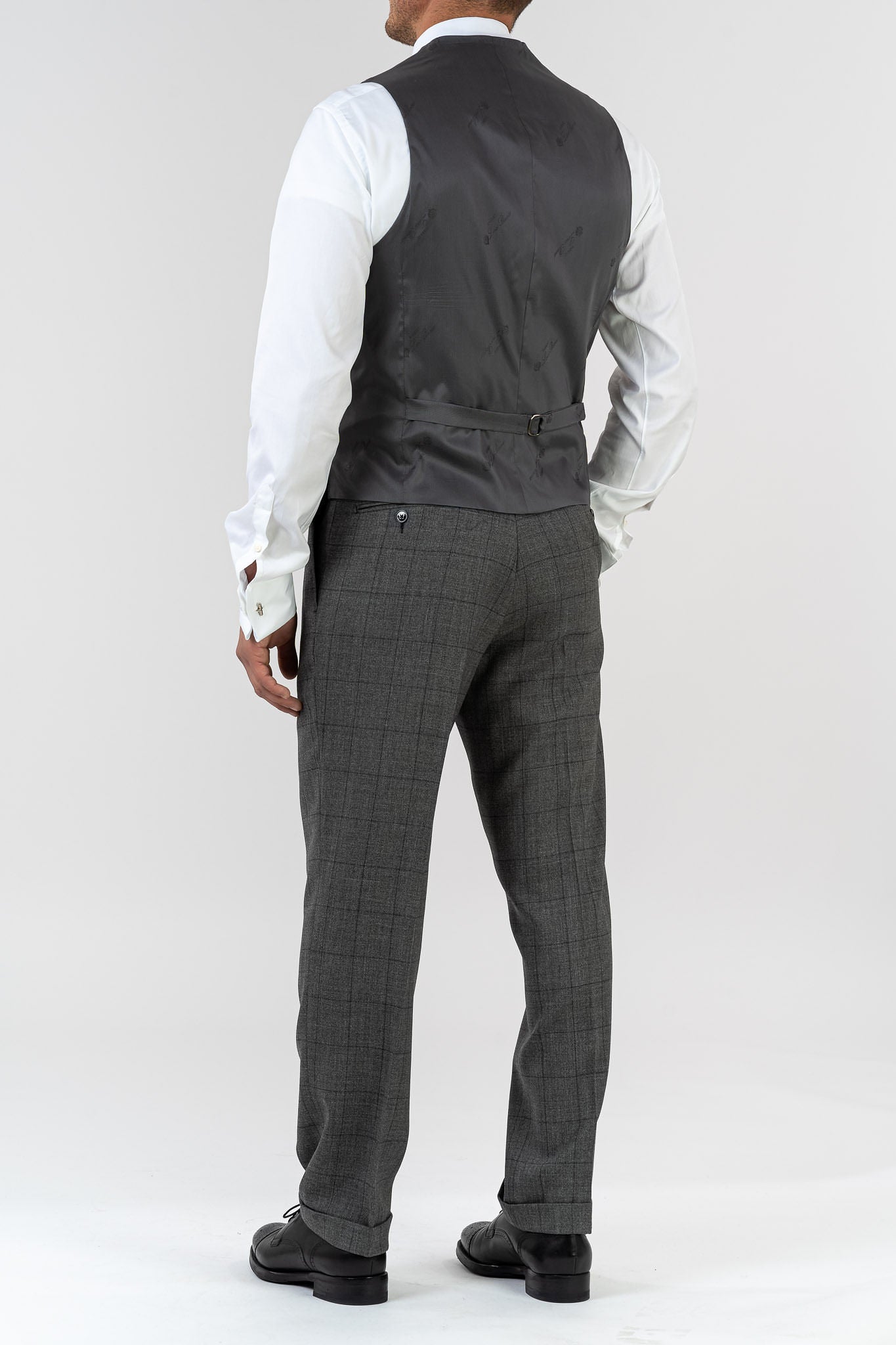 Three-piece suit made with 100% wool of the "Sopra Visso" line by Loro Piana, an ancient wool proposed by the brand and used to give a touch of tradition even more incisive and unique. 

This refined suit is made in three pieces, jacket, trousers and gilet. All buttonholes are exclusively handmade.
Double-breasted jacket with patch pockets that make it more casual, the classic lapels, instead, bring it closer to traditional elegance.  Designed in combination with an elegant gilet with 5 buttons with the back made in fine lining. The regular-rise trousers are made with a dart on the front and with loops to the waist. Two front pockets and two back pockets. 
The fabric of Loro Piana selected for this suit is a precious blend of merino wool in which the Sopravvissana wool predominates, which derives from a breed of Italian sheep originally from Visso, a small village set in the Sibillini Mountains. Interpreted in designs and aspects inspired by Sheltland and Harris, the result is a fabric with a lively hand and a casual look proposed in checks, wales and pinstripes in colors borrowed from nature and landscapes of central Italy.
Genuinely made in Italy by Sartoria dei Duchi.
We'll ship your order within three business days.
Orders of $150+ USD have free shipping.

We ship worldwide.
Have some more questions? Take a look at our Frequently Asked Questions section.
LORO PIANA | CACCIOPPOLI | PIACENZA | THOMAS MASON | D&J ANDERSON
Sartoria Dei Duchi uses the world-renowned fabric mills such as Loro Piana, Piacenza, Caccioppoli and Albini. We tailor with Italy's finest wool, cashmere, and natural finest fabrics.
VIsit our Locations
We offer bespoke and made-to-measure fitting services. Visit one of our locations in Dubai, Atri, or London. Contact info@sartoriadeiduchi.com to book an appointment,