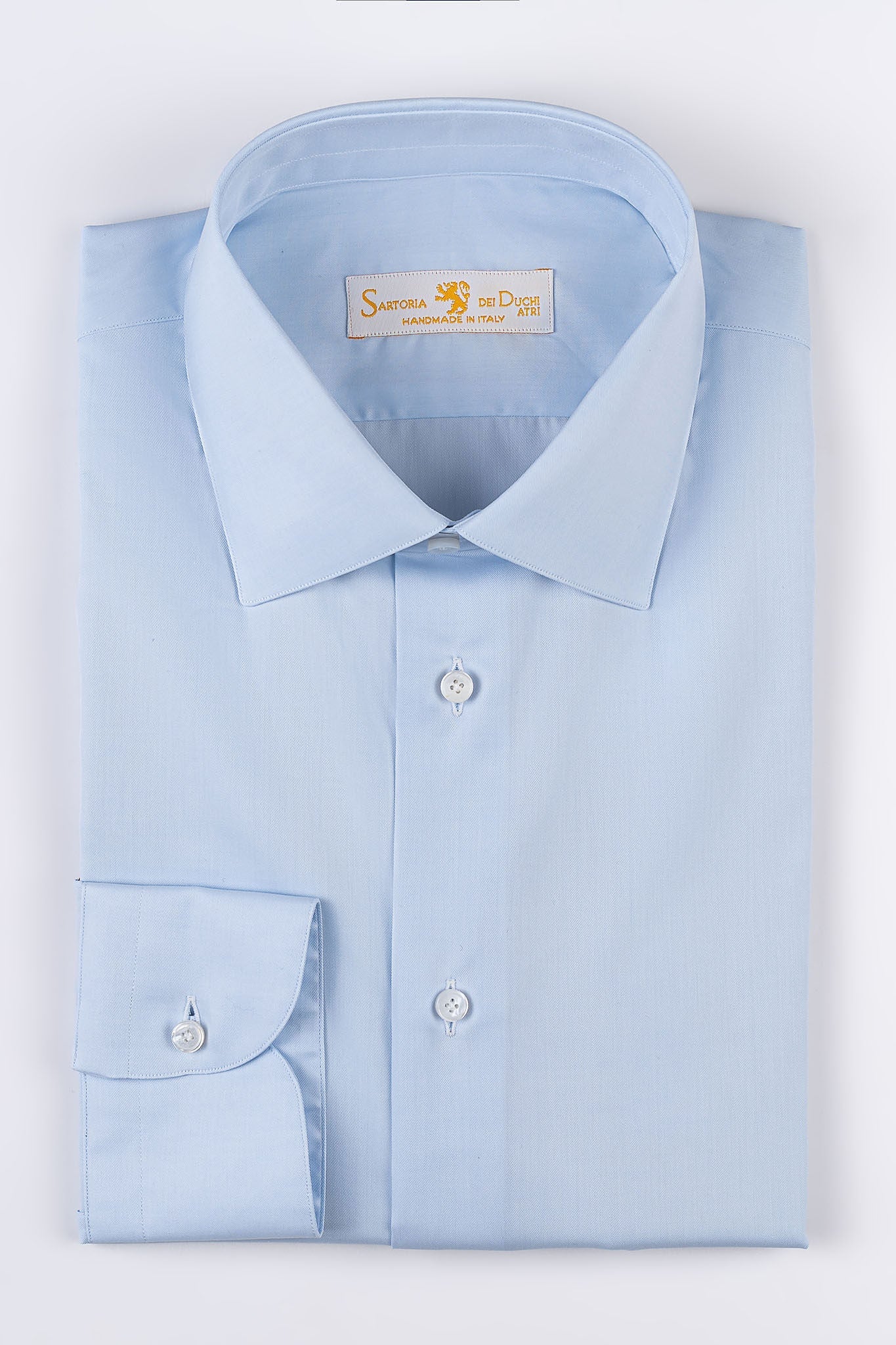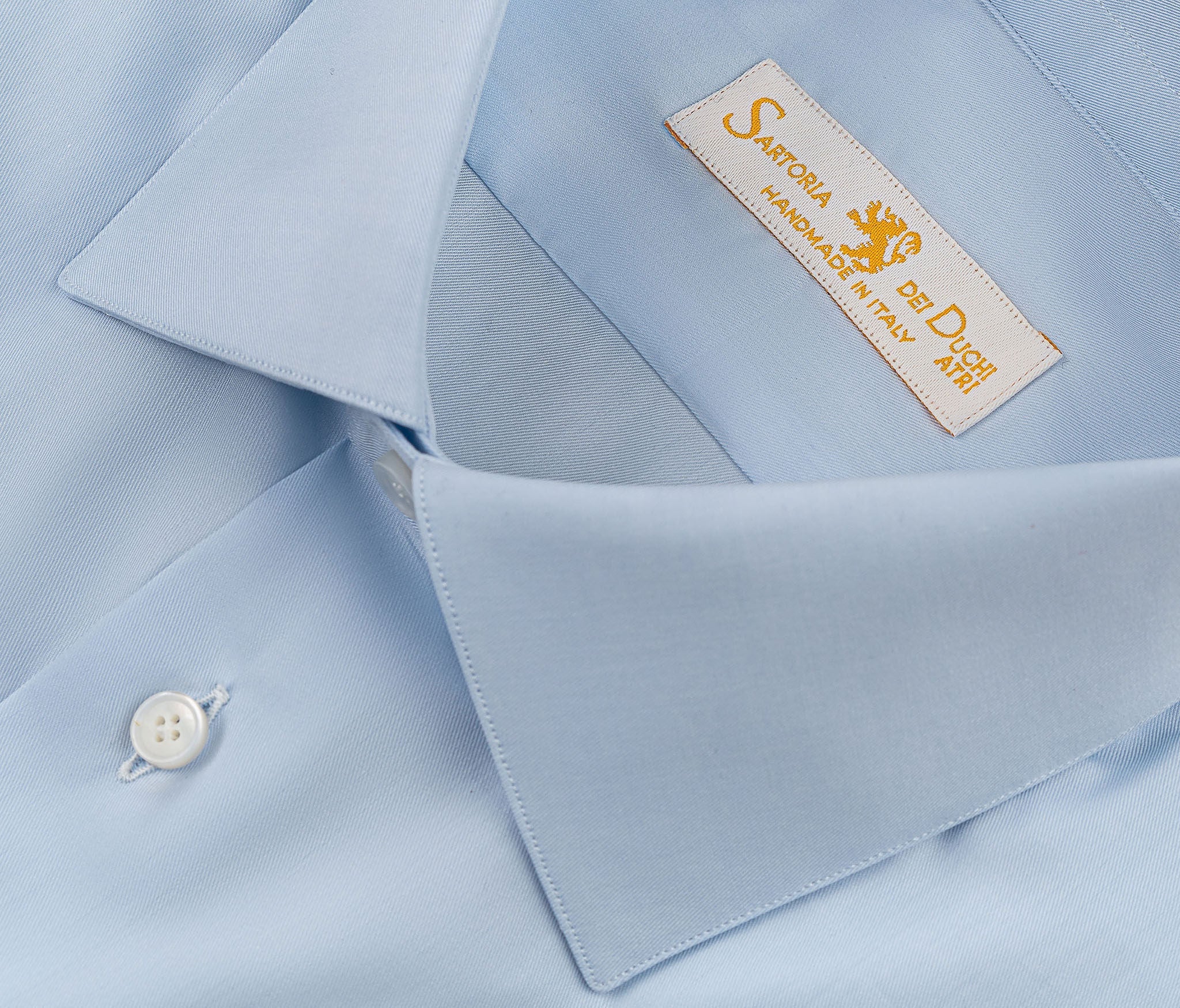 Our "HAMPTON SHIRT" is realized with a 140/2 cotton twill by Thomas Mason "Hampton", in light blue color. This long sleeve shirt is made with a semi French collar and a rounded wrist. The stitching is 5 mm and the buttons, applied by hand, are in mother of pearl Australia.  The fit is regular. 

This Sartoria Dei Duchi shirt is perfect for your everyday occasions, it ensures comfort and elegance. Thanks to the high quality of manufacture and fabrics, exclusively made in Italy.
We'll ship your order within three business days.
Orders of $150+ USD have free shipping.

We ship worldwide.
Have some more questions? Take a look at our Frequently Asked Questions section.
LORO PIANA | CACCIOPPOLI | PIACENZA | THOMAS MASON | D&J ANDERSON
Sartoria Dei Duchi uses the world-renowned fabric mills such as Loro Piana, Piacenza, Caccioppoli and Albini. We tailor with Italy's finest wool, cashmere, and natural finest fabrics.
VIsit our Locations
We offer bespoke and made-to-measure fitting services. Visit one of our locations in Dubai, Atri, or London. Contact info@sartoriadeiduchi.com to book an appointment,