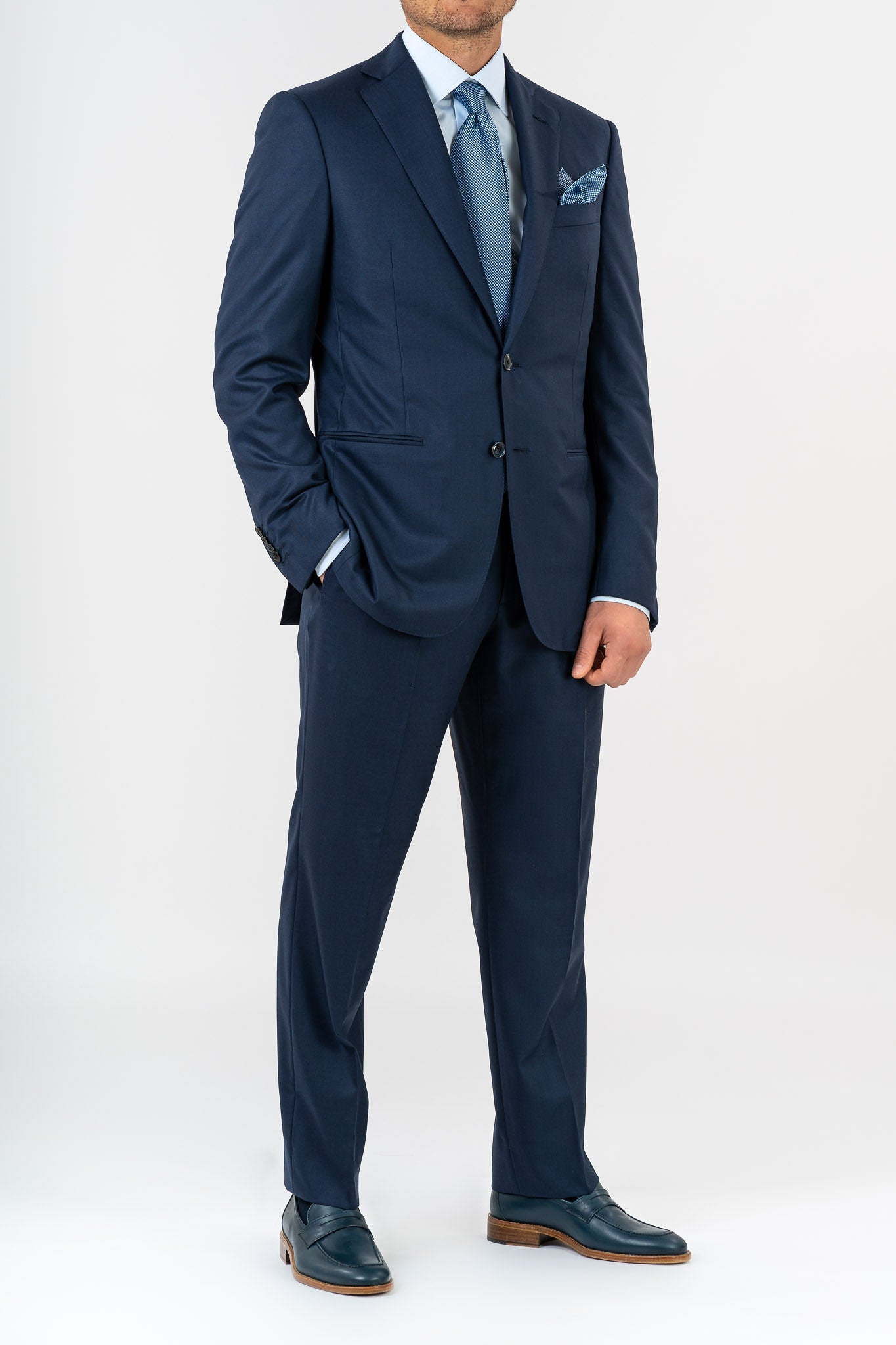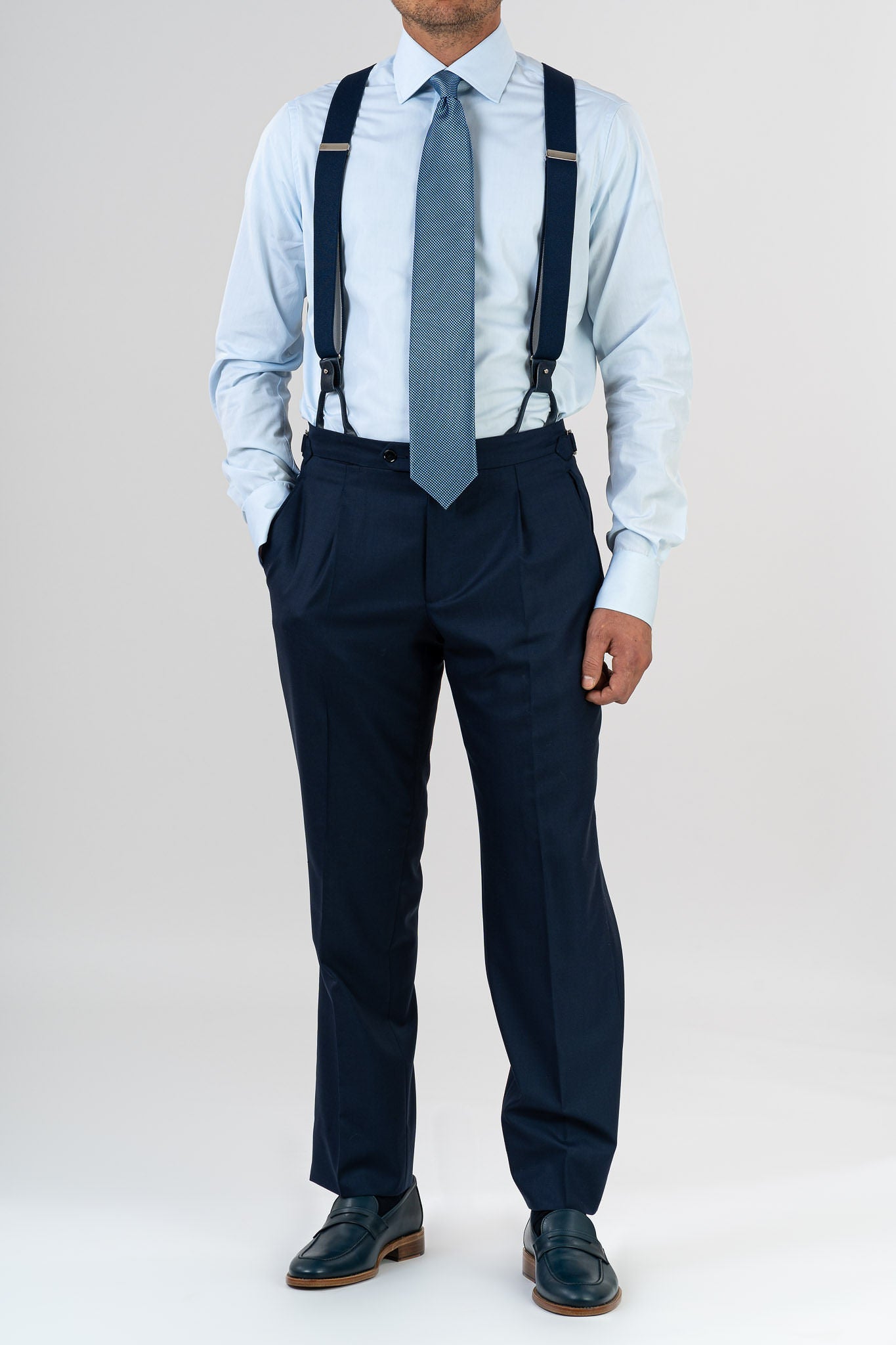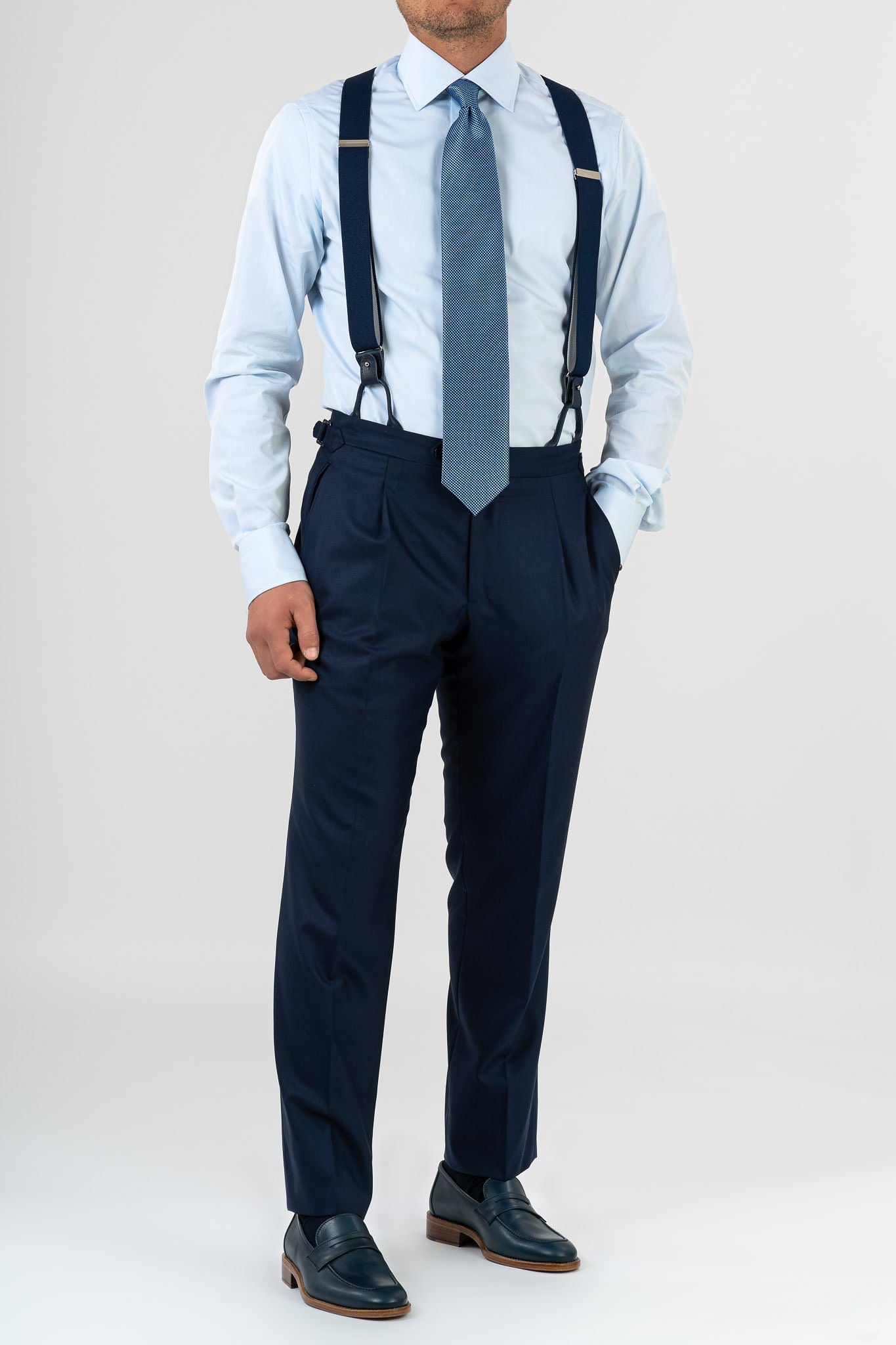 This Sartoria dei Duchi suit is realized in two pieces with the finest fabric of Loro Piana 100% wool "Super 200s". This elegant and refined suit is composed of a jacket with 2 buttons with welt pockets without flaps. The pants has only one pence and four pockets in total between front and back. Regular rise. There are no belt loops as they are designed to be worn with suspenders. Buttonholes and dots of the jacket are exclusively handmade. 

The prestigious Loro Piana "Super 200's" merino wool with its exceptional finesse that does not exceed 13.5 microns, turns into fabrics with a formal taste declined in joined, checked and striped. Perfect for suits with a fluid touch in perfect harmony with sartorial tradition.
This Sartoria dei Duchi suit is a refined suit with impeccable fit and classic designs and low color contrast, perfect for your everyday occasions. 
Genuinely made in Italy by Sartoria dei Duchi. 
We'll ship your order within three business days.
Orders of $150+ USD have free shipping.

We ship worldwide.
Have some more questions? Take a look at our Frequently Asked Questions section.
LORO PIANA | CACCIOPPOLI | PIACENZA | THOMAS MASON | D&J ANDERSON
Sartoria Dei Duchi uses the world-renowned fabric mills such as Loro Piana, Piacenza, Caccioppoli and Albini. We tailor with Italy's finest wool, cashmere, and natural finest fabrics.
VIsit our Locations
We offer bespoke and made-to-measure fitting services. Visit one of our locations in Dubai, Atri, or London. Contact info@sartoriadeiduchi.com to book an appointment,