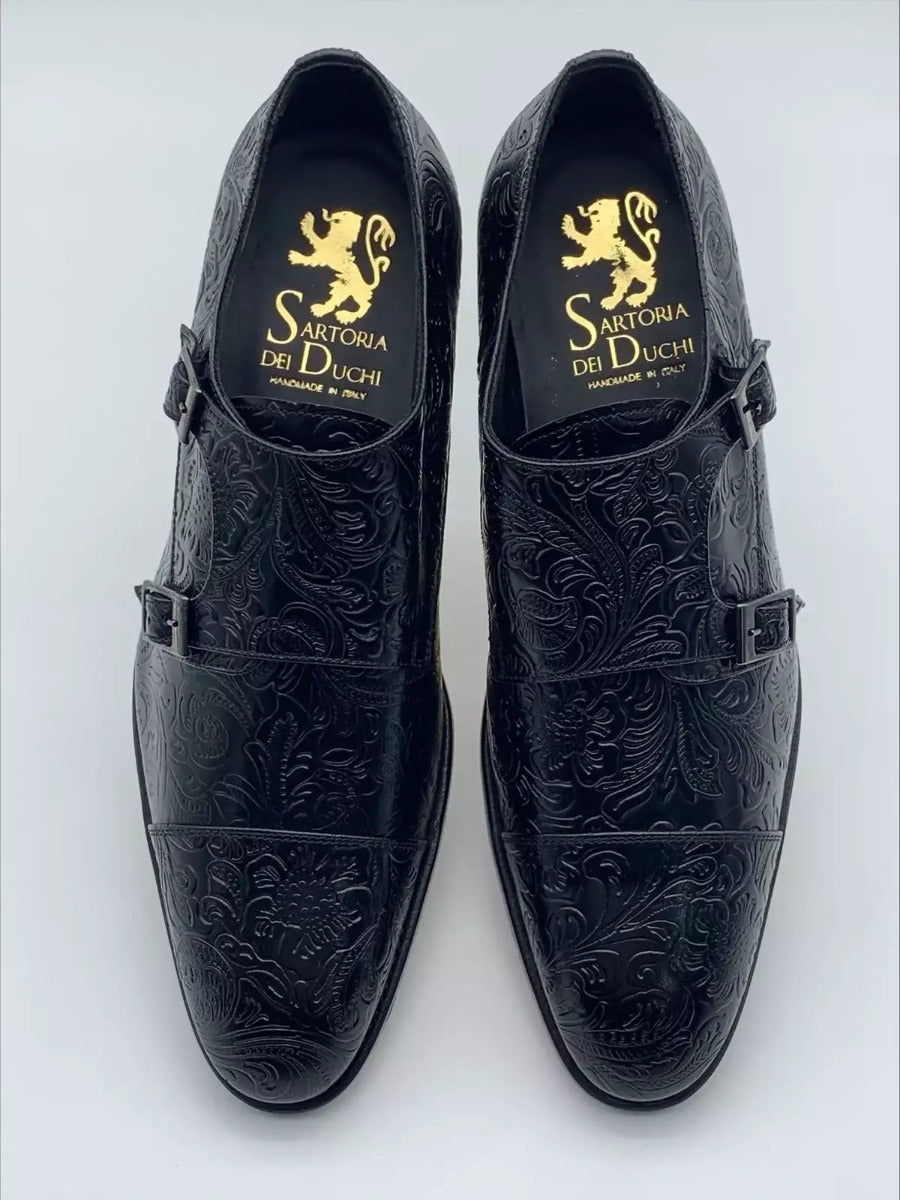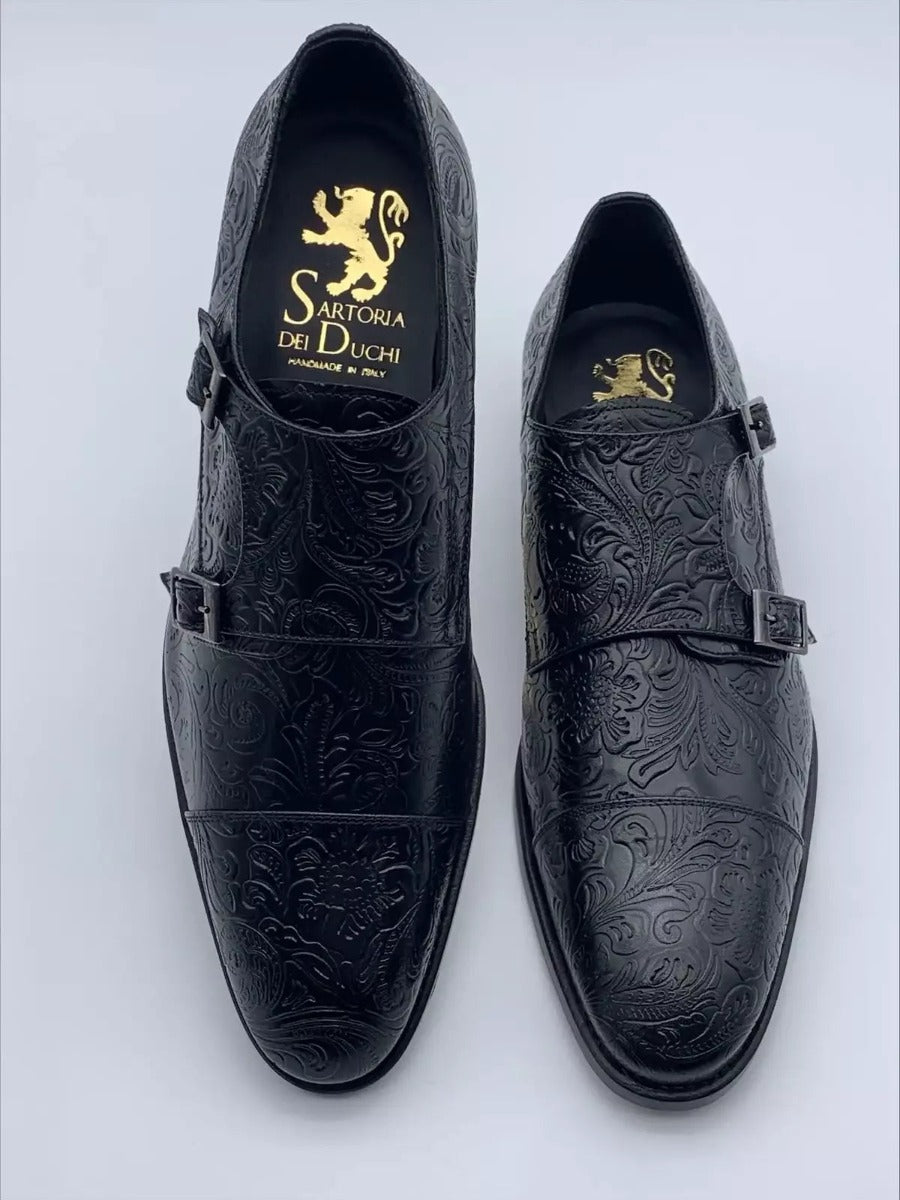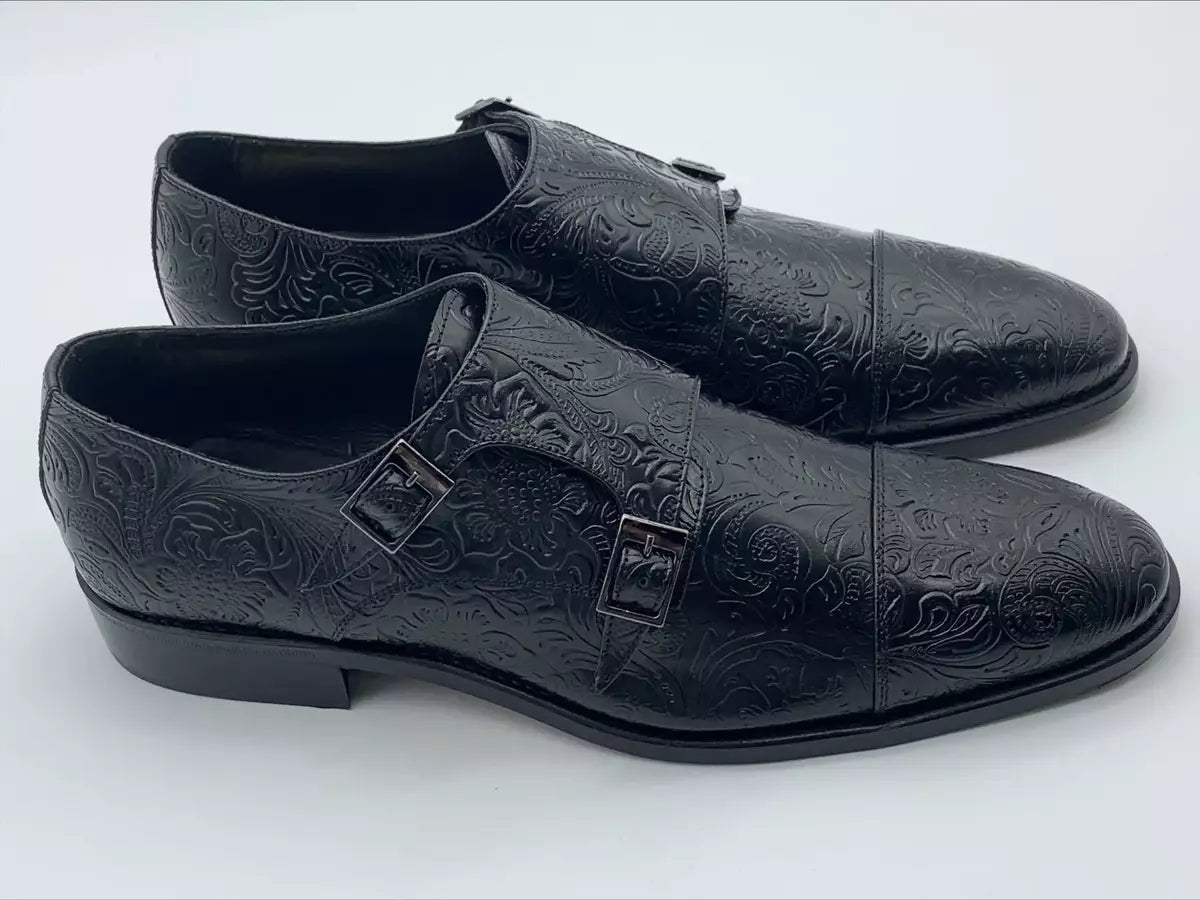 Monkstrap Shoes - Damask Black
Shoe with double buckle and needle, 100% made in Italy, in calf leather with damask print, bottom with leather sole with stitched welt, BLAKE processing. Black color and black calfskin lining.
Classic alternative to Oxfords or Derbies, the Monk Strap is often chosen to show originality and, like the Derby, can be combined with denim garments or formal dresses, depending on the model. The one with two buckles is indicative of a contemporary and avant-garde look, while the one with a single buckle exudes a classic and linear charm.
The elegant shape makes the shoe unique, refined and elegant, ideal for a ceremony.
Our shoes are hand-made in Italy for you: once received your order, we will contact you as to ask for your measurements, then you will comfortably receive your customized hand-made Italian shoes at your address in 3-4 weeks.
We'll ship your order within three business days.
Orders of $150+ USD have free shipping.

We ship worldwide.
Have some more questions? Take a look at our Frequently Asked Questions section.
LORO PIANA | CACCIOPPOLI | PIACENZA | THOMAS MASON | D&J ANDERSON
Sartoria Dei Duchi uses the world-renowned fabric mills such as Loro Piana, Piacenza, Caccioppoli and Albini. We tailor with Italy's finest wool, cashmere, and natural finest fabrics.
VIsit our Locations
We offer bespoke and made-to-measure fitting services. Visit one of our locations in Dubai, Atri, or London. Contact info@sartoriadeiduchi.com to book an appointment,