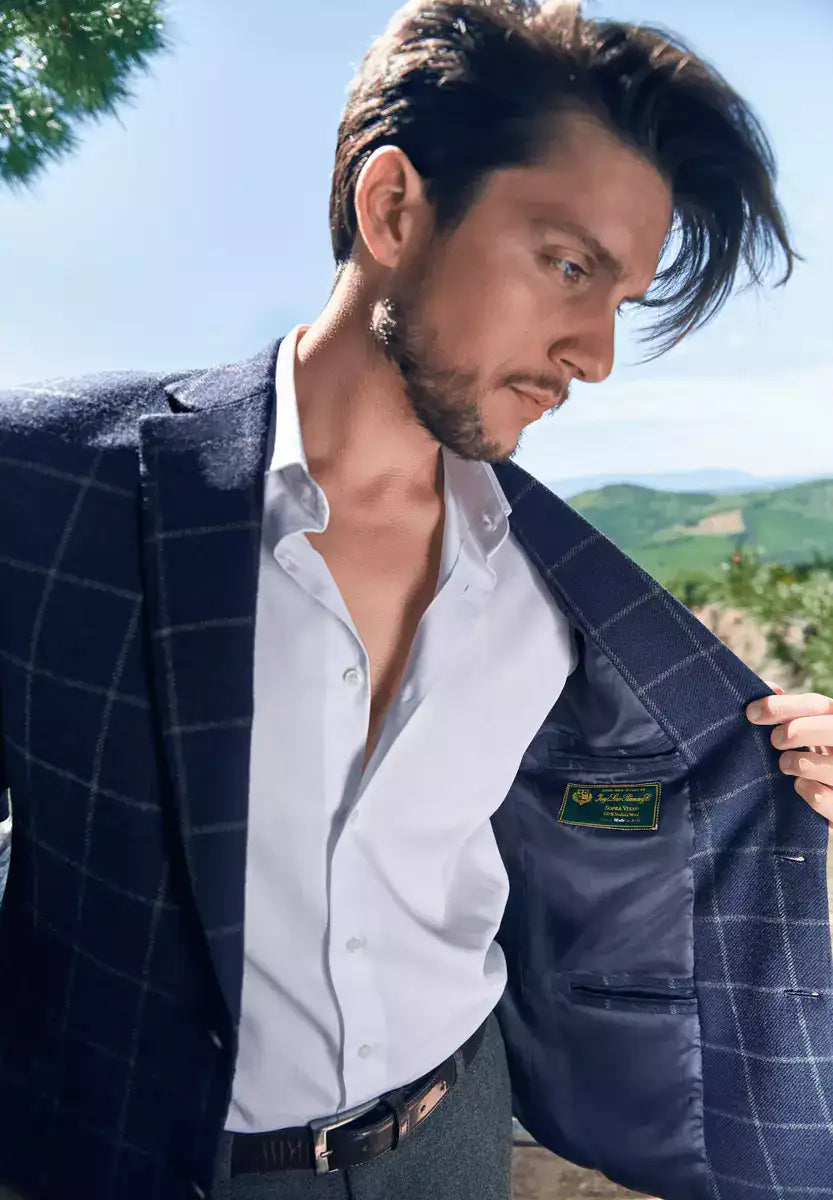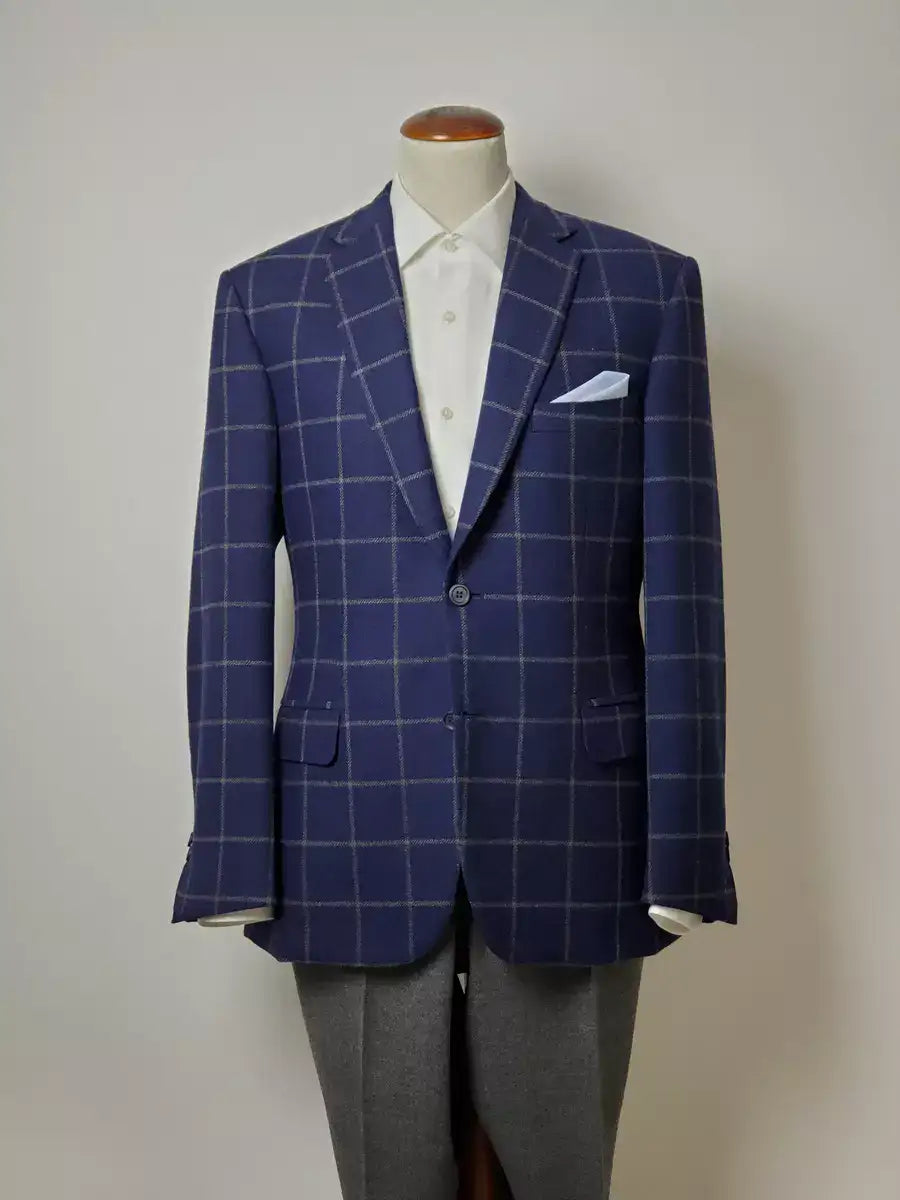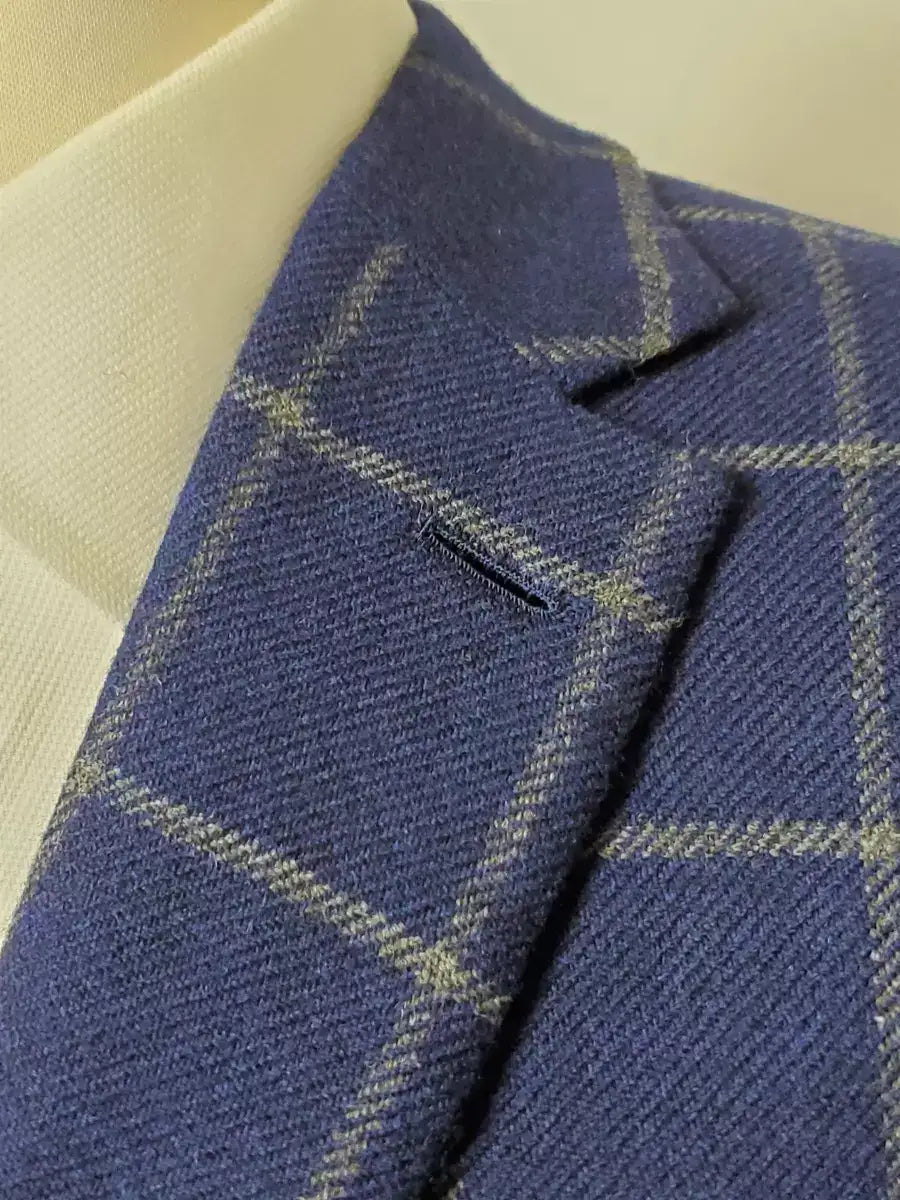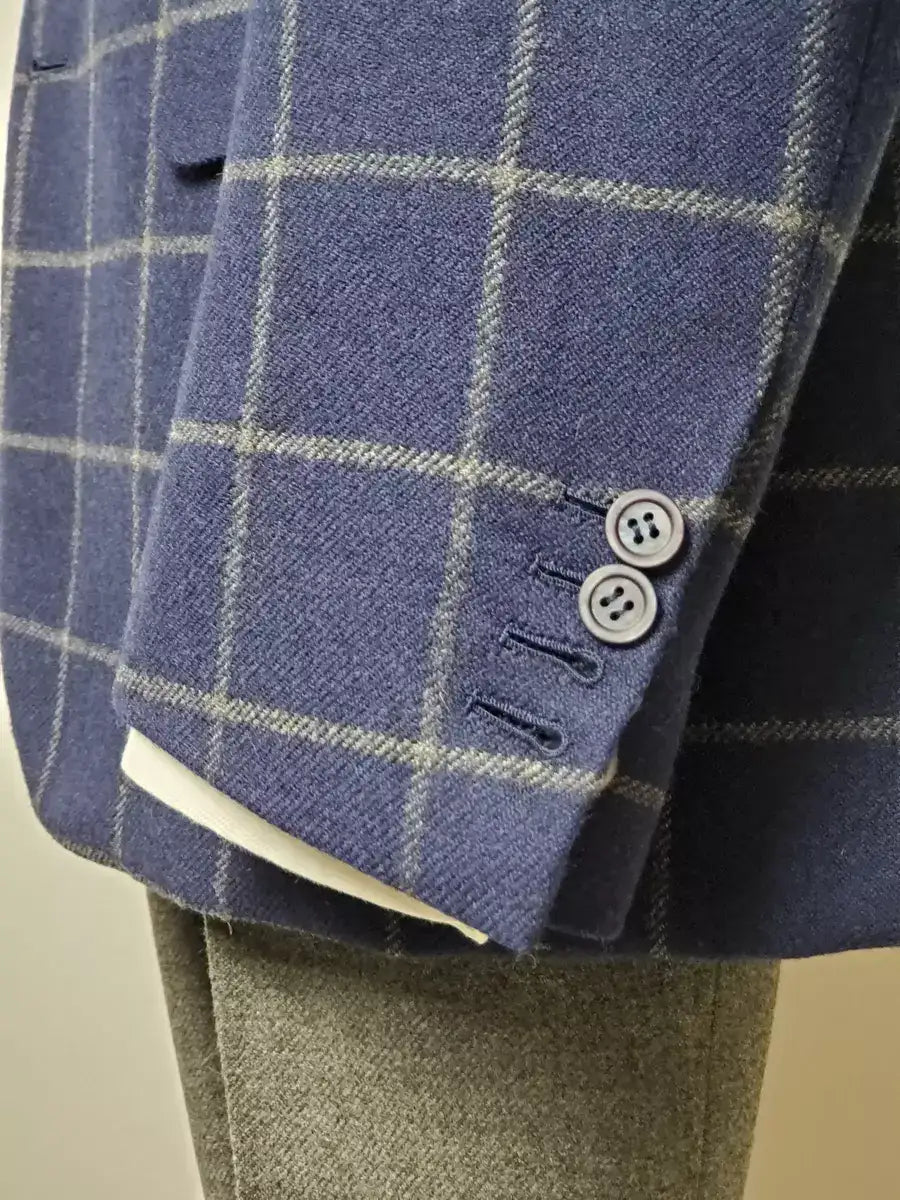 Jacket handmade with Loro Piana special new textile 100% "Sopra Visso" Italian Wool, 340gr/ml.
This is a single-breasted two-button jacket with classic lapel and two slits on the back.
The slim trousers have no pleats. Buttonholes, pockets, garments and all finishes are handmade by our Italian tailors.
The slim trousers have no pleats. Loro Piana has rediscovered a historic wool, from a specific breed of sheep known as the Sopravvissana, native to Visso in Italy's Sybilline Mountains. Sopra Visso has been crafted into a suit fabric featuring classic patterns in warm autumnal shades, given an informal touch by this exceptional raw material, which boasts a springy hand and dynamic look.
A contemporary new product specially designed for made to measure, and only distributed to the finest tailors.
This Italian tailor suit is snug, yet extremely comfortable and perfect for business occasions.
"Details on the measures will be required after purchase.  For more information see the Purchase Guide."
We'll ship your order within three business days.
Orders of $150+ USD have free shipping.

We ship worldwide.
Have some more questions? Take a look at our Frequently Asked Questions section.
LORO PIANA | CACCIOPPOLI | PIACENZA | THOMAS MASON | D&J ANDERSON
Sartoria Dei Duchi uses the world-renowned fabric mills such as Loro Piana, Piacenza, Caccioppoli and Albini. We tailor with Italy's finest wool, cashmere, and natural finest fabrics.
VIsit our Locations
We offer bespoke and made-to-measure fitting services. Visit one of our locations in Dubai, Atri, or London. Contact info@sartoriadeiduchi.com to book an appointment,