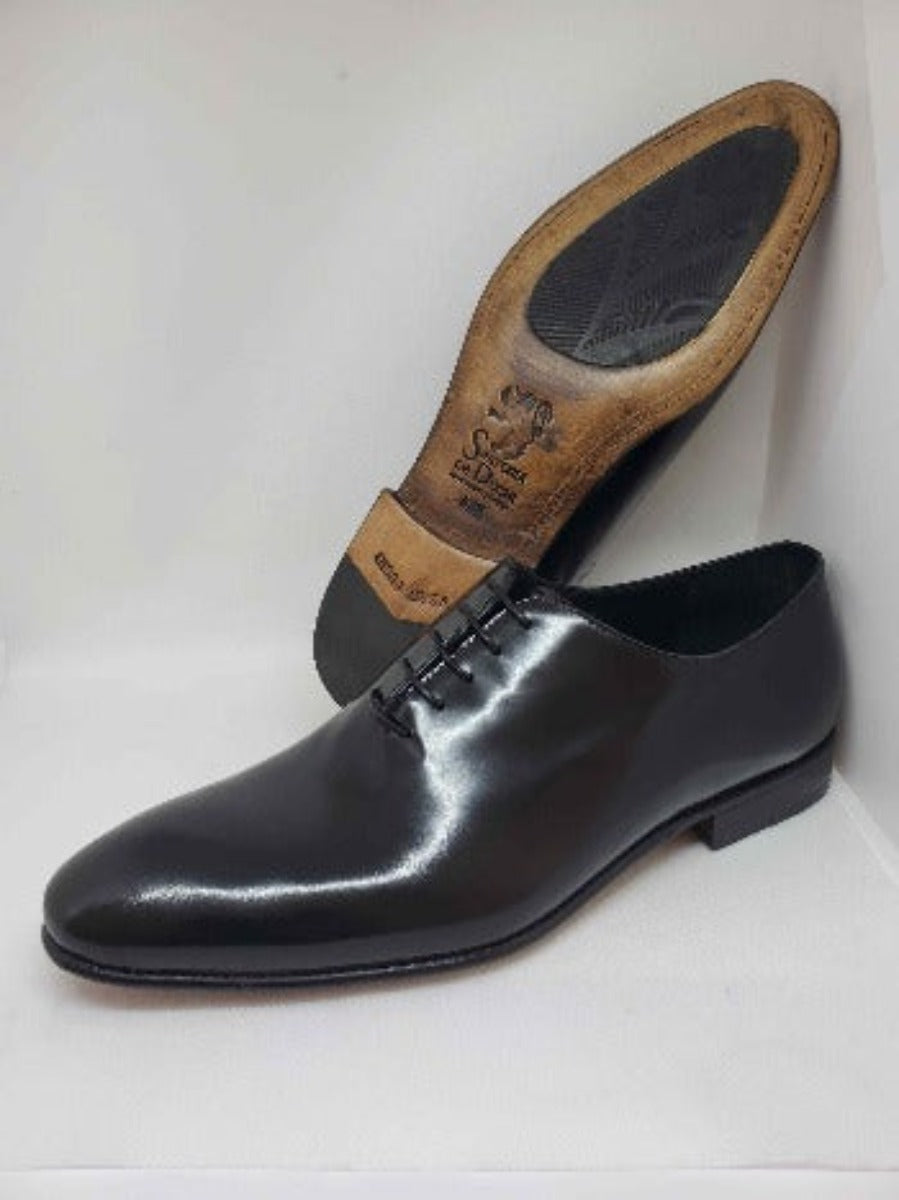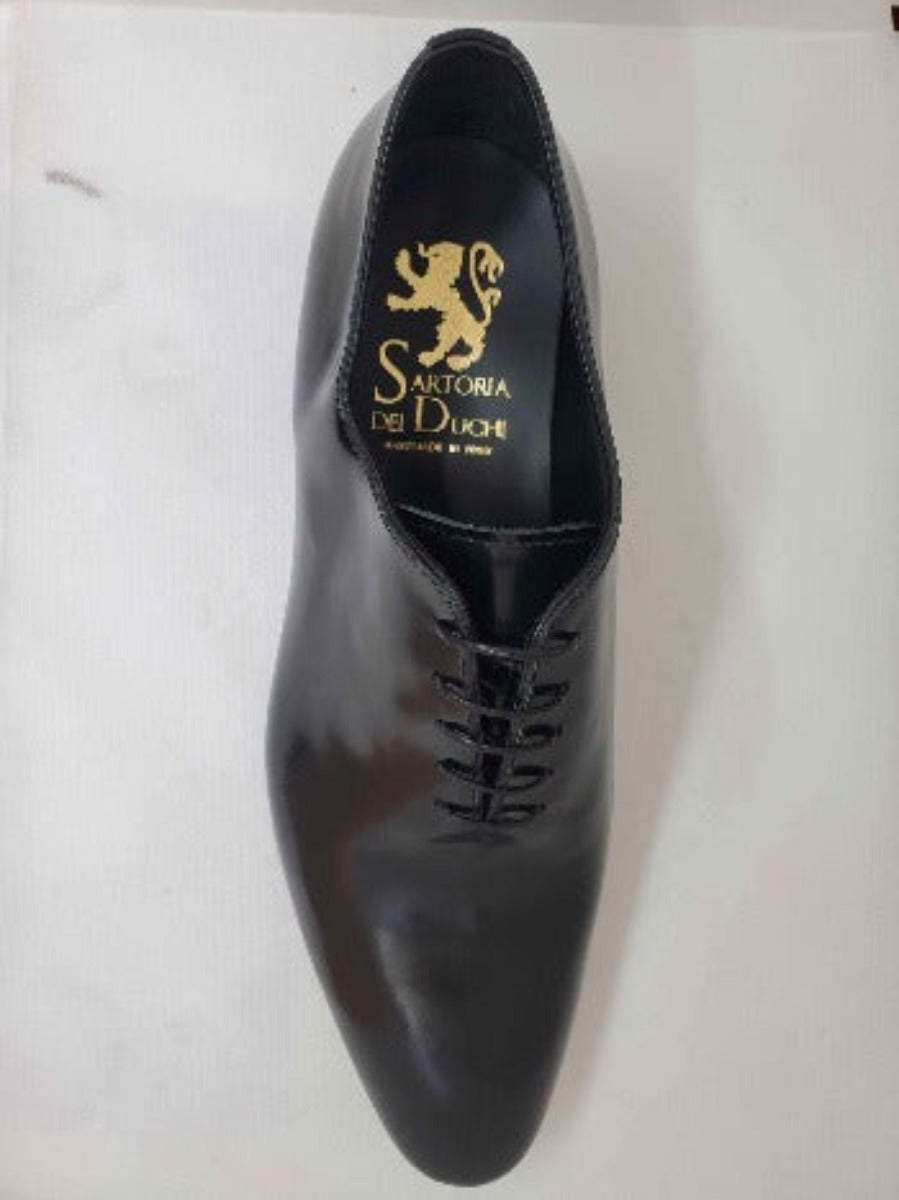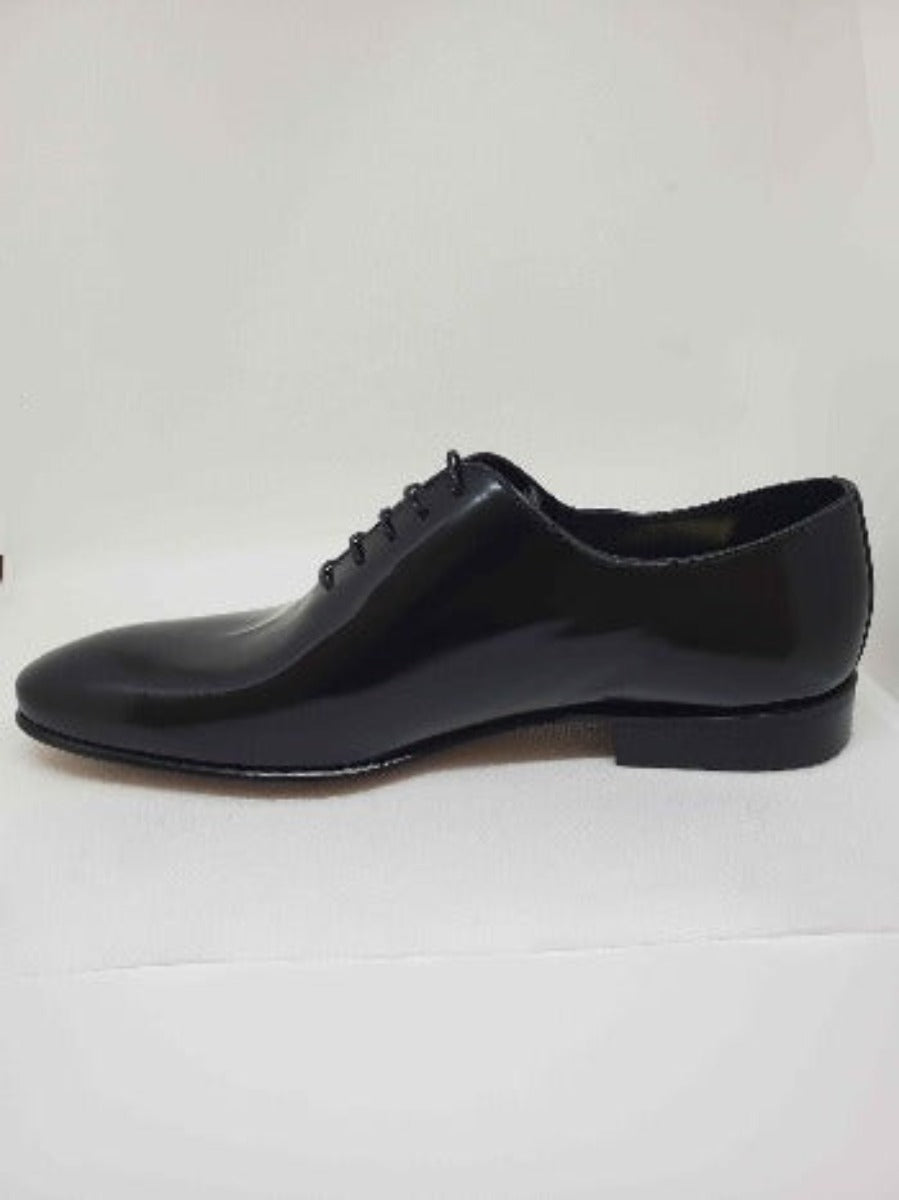 The Oxford Whole cut Shoe - Black
Oxford Whole cut, made of a single piece of leather, without seams, in polished abrasive calfskin. Whole cut name literally means "single cut". In fact, this type of shoe is made entirely from a single piece of leather, without any seam (except for the attachment to the sole). A great manual skill is required on the part of the craftsman to make such a garment, but it is worth it: the shoe has a perfect elegant line. The Whole cut, in fact, has an elegant, clean and shiny appearance, which makes it the perfect evening shoe.
It is made in black, but also in different colors and, if you know how to combine it (and we're here to help you!), it will match perfectly with different types of suits and accessories.

Lightweight leather sole with non-slip insert sewn to BLAKE. Blake processing / Leather: abrasive calfskin / Color: BLACK / Lining: Black calf / Last: Elongated / Insole: leather.

Our shoes are hand-made in Italy for you: once received your order, we will contact you as to ask for your measurements, then you will comfortably receive your customized hand-made Italian shoes at your address in 3-4 weeks.

We'll ship your order within three business days.
Orders of $150+ USD have free shipping.

We ship worldwide.
Have some more questions? Take a look at our Frequently Asked Questions section.
LORO PIANA | CACCIOPPOLI | PIACENZA | THOMAS MASON | D&J ANDERSON
Sartoria Dei Duchi uses the world-renowned fabric mills such as Loro Piana, Piacenza, Caccioppoli and Albini. We tailor with Italy's finest wool, cashmere, and natural finest fabrics.
VIsit our Locations
We offer bespoke and made-to-measure fitting services. Visit one of our locations in Dubai, Atri, or London. Contact info@sartoriadeiduchi.com to book an appointment,